PSRC is currently offering programs and social services in an online format only.
Click HERE for the latest message from the Chief Executive Officer.
FEATURED PROGRAMS AND EVENTS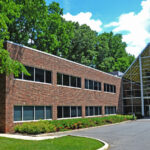 THE FUTURE OF PSRC
Join us for one of our virtual information sessions focused on the future of PSRC
---
ELDER JUSTICE AWARENESS
USEFUL LINKS AND RESOURCES
Neighborhood Buddy Initiative — Volunteers ready to assist Princeton residents. To be paired with a Neighborhood Buddy who will offer you assistance, please register HERE.
---