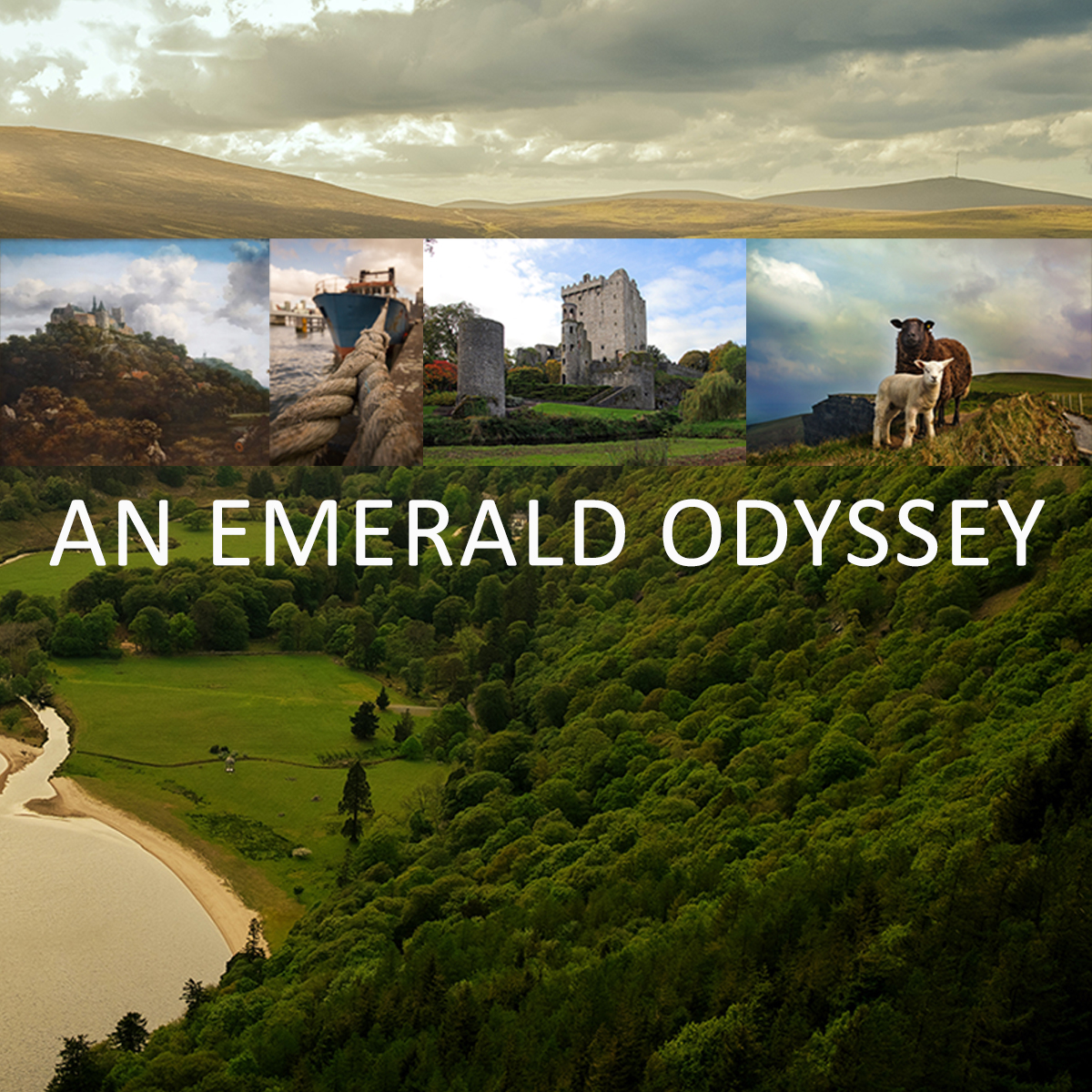 2021 An Emerald Odyssey
LUNCHTIME ST. PATRICK'S DAY SERIES
MARCH 15, 17, 18, & 19, NOON
$35 for the full series, $10 per presentation
An Emerald Odyssey Series is sponsored by Rothkoff Law Group

Come with us to the Emerald Isle as we commemorate St. Patrick's Day with four presentations surveying past and present Ireland. We'll explore Irish culture, learn about the Irish diaspora, and come (virtually) close to kissing the Blarney Stone.
Twentieth Century Irish Art in the National Gallery of Ireland
Monday, March 15, noon
This presentation will take a close look at key works of twentieth century Irish art in the National Gallery of Ireland. The Gallery houses a large collection of Irish art and this talk will focus on some of the jewels of that collection. Established in 1854 by an Act of Parliament, the National Gallery of Ireland houses the nation's collection of Irish and wider European fine art spanning the early Renaissance to the present day, with over 16,300 works of art.
The Irish Emigration Museum
Wednesday, March 17, noon
The Irish Emigration Museum (EPIC) is an interactive institution, that explores how Irish influence has shaped the world in the last fifteen centuries. Our Irish emigration talk focuses on the reasons people left Ireland and their achievements, with a special focus on the Irish who emigrated to the United States.
Blarney Castle
Thursday, March 18, noon
Come and enjoy a guided tour of Blarney Castle, Blarney House, and their world-famous gardens. The tour will explore the history of Blarney Castle, explain why people kiss the Blarney Stone, and will showcase some of the most popular parts of the gardens like the Poison Garden and Fern Garden. You will experience the history of this magnificent castle and explore the spectacular gardens that surround the fifteenth century tower.
The Life and Work of WB Yeats, National Library of Ireland
Friday, March 19, noon
Ireland's National Library celebrates one of the greatest poets of the twentieth century. The session includes a review of personal items, books, and manuscripts from the library's large and invaluable collection donated by the Yeats family.