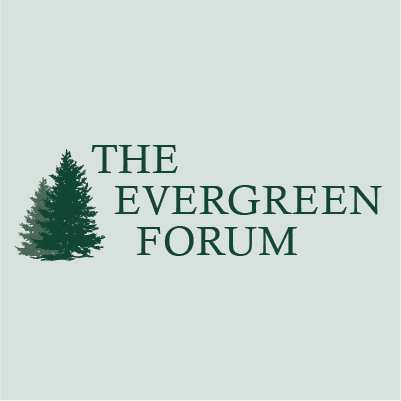 2022 Evergreen Forum Summer Sampler
Evergreen Forum corporate sponsors for fall 2022:
Capital Health, Homewatch CareGivers,
Penn Medicine Princeton Health & Home Health,
and Stark & Stark Attorneys at Law
Hybrid — In-Person at PSRC's Poor Farm Road Location and on Zoom
Wednesdays, beginning June 8 through June 29, 1:00–3:00 p.m.
Fee: $10 per presentation or $35 for the entire series
June 8
Exploring the American West through the Art of the Times, Sandy Kurinsky
In this course, we will discuss works of art from various museums throughout the country that document and tell the story of U.S. westward expansion in the nineteenth century.
Leader: Since her retirement from a career in business, Sandy Kurinsky has been a docent at the Princeton University Art Museum. She also loves to travel and explore and often starts her day with a row on Lake Carnegie.
June 15
Science in the News, Harold Heft
This class will be broken into two one-hour lectures on current scientific topics: "Xenotransplantation: Pig-to-Human Organ Transplants" and "FDA Approval of Aduhelm for Alzheimer's: End Run around the Scientific Method."
Leader: Harold Heft, a retired business executive with an abiding interest in many areas of science and the history of science, was an experimental biopsychologist researching visual perception in his former academic life.
June 22
Opera in Films, Harold Kuskin
We will explore the use of opera in films and why particular opera selections were chosen for inclusion in a variety of movies. Then we will explore Beethoven's Ode to Joy.
Leader: Harold Kuskin has been an opera lover and Metropolitan Opera subscriber for more than forty-five years. He served as a Backstage Tour Guide at the Metropolitan Opera House for fifteen years and has studied opera at the Julliard School Evening Division.
June 29
The Jersey Boys — New Jersey and the United States Supreme Court, Philip Carchman
This class will identify and discuss the five Supreme Court Justices from New Jersey (and one who almost was) with a special focus on the life and career of Justice William J. Brennan, Jr.
Leader: Philip Carchman is a retired Judge of the Superior Court of New Jersey, Appellate Division.
List of fall Evergreen Forum courses HERE.