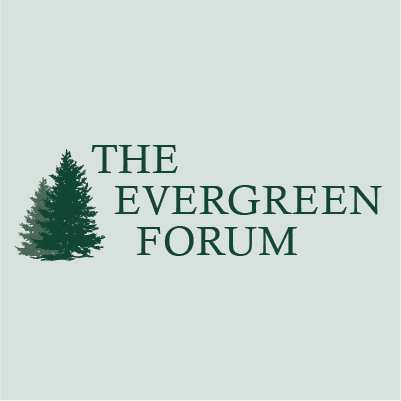 2021 Evergreen Forum Summer Sampler
Wednesdays, beginning June 9 through June 30, 1:00–3:00 p.m.
Fee: $70 for the four-session series
While an exciting fall Evergreen Forum semester is being planned, we invite you to participate in our June "Summer Sampler" — four virtual classes on four different topics that will give you a taste of the wide variety of intriguing courses we offer year-round.
Wednesday, June 9, 1:00–3:00 p.m.
The Status of Voting Rights in 2021, Elaine Jacoby
This class will update Elaine Jacoby's 2020 course, looking closely at attempts to expand voting rights even as concerted efforts in many state legislatures seek to roll back the progress that was made in 2020. Will voting by mail survive? Will early voting periods be curtailed? Other topics include the continued use of gerrymandering, voter-roll purging, and voter ID requirements. The class will briefly consider the outlook for the 2022 elections.
Leader: Elaine Jacoby is a retired attorney.
Wednesday, June 16, 1:00–3:00 p.m.
Four Brave Children Take a Knee, Phillip Carchman
In this era of controversy as to how citizens display patriotism, this class will explore two disparate United States Supreme Court decisions decided during the rise of Nazi Germany that addressed these issues, and which remain relevant to the present debate.
Leader: Philip Carchman is a retired judge of the Superior Court of New Jersey, Appellate Division.
Wednesday, June 23, 1:00–3:00 p.m.
American Opera, Harold Kuskin
This class will consider what distinguishes an opera from an operetta or a Broadway musical and what makes an opera "American." The class will then explore two works by American composers, Susannah by Carlisle Floyd and Candide by Leonard Bernstein.
Leader: Harold Kuskin has lectured on opera for the Princeton Festival, has taught opera at the Princeton Adult School, and, for each of the past four years, has taught a course on opera for the Evergreen Forum.
Wednesday, June 30, 1:00–3:00 p.m.
Brief Introduction to Klezmer Music in America, Bob Mehlman and Bill Selden
This brief overview of Klezmer music (Jewish secular folk, theater, and dance music) will provide a framework for understanding the origins and changes as the music came with immigrants and will be augmented with examples played by the instructors.
Leaders: Bob Mehlman taught English at The College of New Jersey for nearly forty years and worked in psychological counseling services as a psychologist. He plays clarinet in the band Odessa Klezmer and Greek music in the band Baklava. Bill Selden directed the Geology Museum at Rutgers University. Well-versed in Balkan music, he plays accordion with the klezmer band Tzu Fil Dovids, Greek music with Baklava, and Bulgarian and Macedonian gajda and kaval.