Art in the Academy Series: 2020 Course List
Thursdays at 1:00 p.m. on Zoom
$10 per session, $35 for the series
August 27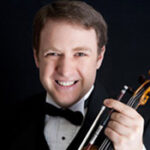 Zach Ebin
Building Bridges One Note at a Time — The Musical Connection between the Community and the Academy
Zachary Ebin is the director of the Suzuki Program at Vanderbilt University's Blair School of Music, founder of the Silent Voices Project and former artistic director of the Belfountain Music Festival in Caledon, Ontario. He is an active performer who is in high demand as a guest clinician all over North America.
---
September 3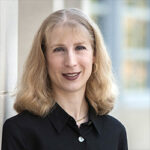 Melissa Klapper
Ballet Class — An American History

Over the course of the twentieth century, ballet class became part of American childhood across borders of gender, class, race, and sexuality. The presentation, drawn from Dr. Melissa R. Klapper's new book Ballet Class: An American History, will highlight such topics as ballet in popular culture, race, and gender in ballet class, and the connections between ballet class and significant currents in American social and cultural history.
Dr. Melissa R. Klapper is professor of history and director of women's & gender studies at Rowan University. Her work and books have been awarded numerous grants and fellowships, including the National Jewish Book Award in Women's Studies.
---
September 10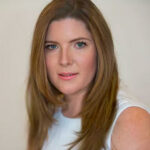 Ronnit Vasserman
The Most Influential African American Artists, Let's View the World Through Their Eyes

An important shift in the art world has been that African American artists are more visible than ever. This lecture explores the most influential African American artists with a special emphasis on emerging voices of the last twenty-five years.
Ronnit Vasserman is the founder of Art Connect Group, a full-service art consulting firm located in New York City. In addition to helping clients acquire art, she educates them on the latest trends by organizing events throughout the year.
---
September 17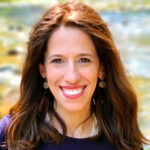 Leslie Ginsparg Klein
A Study of Colonial Jewish Women

Art is an often overlooked source in the study of history. This session explores what we can learn about Colonial History, early Jewish communities, and ourselves, by studying portraits of the past.
Leslie Ginsparg Klein received her PhD from New York University. She is the academic dean of Women's Institute of Torah Seminary/Maalot Baltimore, an Orthodox Jewish college for women. She is an accomplished scholar, author, and lecturer on Jewish history, Bible, leadership, and communication skills.
Cost should never be a barrier to learning! Senior Scholarships are available for all our programs. To request a scholarship, go HERE.