Events Calendar
May 24 @ 12:30 pm
-
4:30 pm
May 24 @ 3:30 pm
-
5:30 pm
May 28 @ 8:00 am
-
8:45 am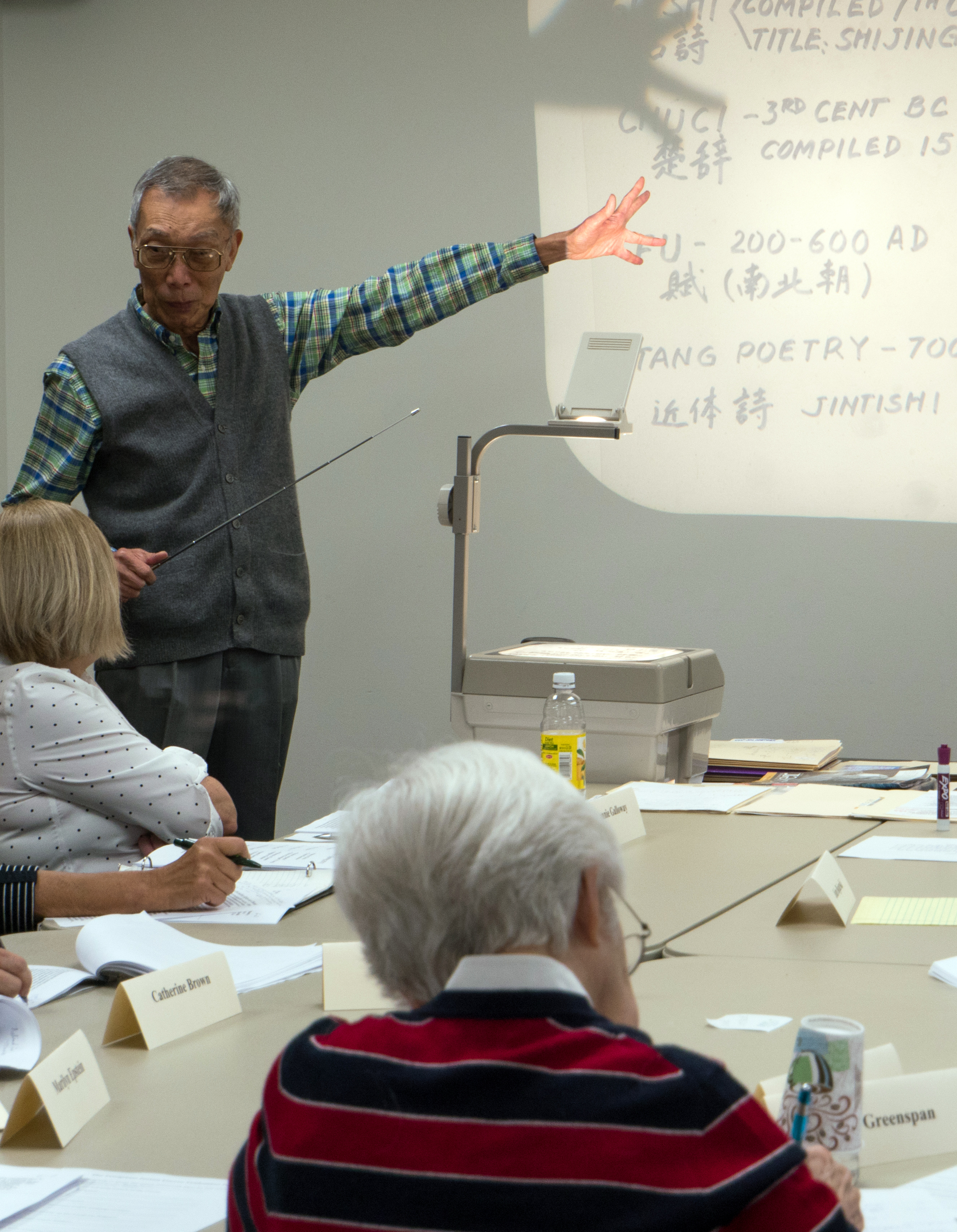 My head is full of ideas when I leave this class; I can't wait to come back next week.
Evergreen Forum: Spring 2019 Course List
(Click on course title to read full description)
LEADER: Walter Frank is former chief of commercial litigation for the Port Authority of New York and New Jersey. In retirement he has written law review articles and two books, one on the Constitution, the other on the history of gay rights.
WEDNESDAYS: 10:00 a.m. to 12 noon, 6 weeks: February 27 through April 3
LOCATION: The Presbyterian Church of Lawrenceville
Too many immigrants and of the wrong kind? Unchecked corporate power? An over-reaching Supreme Court? Too many rich? Too many poor? Does democracy still work? Is the financial system equal to the challenges of a new economy? These are just some of the issues that confronted late nineteenth and early twentieth century America. How does this era speak to our own and just what was life really like back then? We will consider all this and have some fun in the process.
LEADER: Robert Nolan is an attorney who has a history degree from the University of Scranton, where he is on the adjunct faculty, and a law degree from Harvard. He has previously presented an Evergreen Forum course on America's Revolutionary War.
THURSDAYS: 1:00 p.m. to 3:00 p.m., 8 weeks: February 28 through April 18
LOCATION: The Presbyterian Church of Lawrenceville
Slavery led to rebellion; rebellion brought civil war. Through that Civil War Americans eradicated their former union and recreated our nation. Yet Walt Whitman characterized the War as "seething hell," diarist Mary Chestnut lamented "the remnant of heart left alive… (is) filled with brotherly hate," and General Joshua Lawrence Chamberlain exclaimed that both armies should join in "praying God to…forgive us all!" Along with the War's military, political, and economic dimensions, we shall examine its revolutionary character and its presence within those who lived through it, those who died within it, and those freed by it.
LEADER: Stanley Katz is a professor in the Woodrow Wilson School of Princeton University
THURSDAYS: 2:00 p.m. to 4:00 p.m., 6 weeks: February 28 through April 4
LOCATION: Monument Hall Main
This course will conclude a review of American political history since 1950. We began with a Republican president, Dwight D. Eisenhower, and are ending with a Republican, Donald J. Trump. How did the country move from the leadership of a former general to that of a real estate developer? How did the Republican Party move from a party that included a liberal, internationalist wing (in addition to a western, isolationist, individualist base), to a party openly appealing to both nativism and plutocracy? And how did the Democrats move so far from their New Deal coalition?
LEADER: Wendy Worth is an art historian and has an MA in conservation biology.
TUESDAYS: 1:30 p.m. to 3:30 p.m., 6 weeks: February 26 through April 2
LOCATION: The Presbyterian Church of Lawrenceville
An overlooked aspect of birds is the significance of beauty in their lives. Scientific work indicates that aesthetic values in birds may determine the evolution of their species. Birds' vivid colors and lilting songs are not mere chance developments. In this course, we will explore the amazing artistic choices that influence birds during mate selection, nest building, chick raising, and communication. Long before humans appeared, birds were making art. Bower birds made sculptures, birds-of-paradise pirouetted in feather tutus, and songbirds made music. Is there a kind of beauty that all species—even humans—appreciate equally? Decide for yourself while observing the many forms of art that birds create.
LEADER: Larry Parsons is a retired financial advisor and a local professional photographer. He is also a docent at the Princeton University Art Museum and a long-term member of both the Princeton Photography Club and the Gallery 14 Photo Gallery in Hopewell.
TUESDAYS: 10:00 a.m. to 12 noon, 6 weeks: February 26 through April 9 (no class on 3/19)
LOCATION: The Presbyterian Church of Lawrenceville
Who did invent photography? Fox Talbot or Daguerre? Perhaps it was neither, but really someone else in 1717? Or was it the clever folks in the Italian Renaissance? We will explore these central historical issues, look at digital images of older photographs, and learn about the work of important players throughout the various stages of the development of photography. We will also look to see how the medium fits into the various parallel art movements. The Princeton University Art Museum will serve as a resource for material.
LEADER: Joan Goldstein, PhD, is a sociologist, educator, author/editor, and host/producer of a Princeton TV series, Back Story with Joan Goldstein.
THURSDAYS: 10:00 a.m. to 12 noon, 5 weeks: February 28 through March 28
LOCATION: PSRC
This course aims to provide a new look at gender in today's world. The course will offer six sessions; at least four or five will center on the topic of the LGBTQ community. We will feature sharing the life experiences of guests who are members of the LGBTQ community, and of rainbow coalitions of varying gender identifications. The second focus of the course will center on feminists of the 1970s and the #MeToos of today and consider gender identity, roles, expectations, and participation in our modern society, then and today. The course is open for sharing communication and differences of opinion.
LEADER: Matias Zaldarriaga has been professor of astrophysics in the School of Natural Sciences, Institute of Advanced Study, since 2009.
FRIDAYS: 3:30 p.m. to 5:30 p.m., 4 weeks: May 3 through May 24
LOCATION: The Institute for Advanced Study
This series of lectures/seminars will describe ongoing research in cosmology and astrophysics being done at the Institute for Advanced Study. The course will use only elementary physics and mathematics and should be accessible to all those interested.
LEADER: Larry Wolfert's passion for folk music over the past 30 years includes founding the Folk Music Club in East Brunswick, becoming a member of the folk duo The End of the Line, acting as substitute DJ at WRSU-FM's Home Made Music Show, and as presenter at various communities and organizations.
TUESDAYS: 10:00 a.m. to 12 noon, 8 weeks: March 5 through April 23
LOCATION: Monument Hall
This is a continuation of the first folk music revival course, although the first course is not a prerequisite. The emphasis is on looking behind the scenes and learning more about the artists and their music, including their inspirations and interpretations and focusing on the folk music revival in the late 1960s through the current period. We will cover artists including: James Taylor, Harry Chapin, Don McLean, John Denver, Joni Mitchell, Gordon Lightfoot, Cat Stevens, Carole King, and dozens more. The lyrics will be projected on the screen and those who choose to sing along are encouraged to do so.
LEADER: Betty Lies taught for many years at Stuart Country Day School, and was a poet in the schools for the New Jersey State Council on the Arts, which named her a Distinguished Teaching Artist.
THURSDAYS: 1:00 p.m. to 3:00 p.m., 8 weeks: February 28 through April 18
LOCATION: PSRC
Considering its relatively recent appearance in the world of literature, the Gothic novel has proved extremely popular. A child of the late eighteenth century, it has flourished into the present. In this class we will read what is considered to be the first Gothic novel, The Castle of Otranto by Horace Walpole, Jane Austen's spoof, Northanger Abbey, and two or three examples from modern times. In considering this genre, we'll ponder why tales of mysterious houses, ghosts, madness, and doom appeal so widely to the human consciousness.
LEADER: Leonard Chin is a retired professor of engineering.
WEDNESDAYS: 1:45 p.m. to 3:45 p.m., 8 weeks: February 27 through April 17
LOCATION: PSRC
What is the purpose of life? Where did we come from, and where are we going? Answers to these questions have been provided by philosophers since ancient time. The goal of this course is to examine the history of Chinese wisdom—beginning with the philosophy of Confucius and his contemporaries. We will then compare the Chinese and Western philosophies and their influence upon our cultures. For example, the Chinese culture embraced collectivism. Citizens are expected to conform and maintain social harmony. Western culture emphasized individual rights. Citizens act on their own and are not guided by collective goals.
LEADERS: Karen Coates and David Redman will again be the co-facilitators. Karen is a retired chemical engineer, and David is a retired Princeton University administrator.
TUESDAYS: 1:00 p.m. to 3:00 p.m., 9 weeks: February 26 through April 23
LOCATION: PSRC
A roundtable discussion course centered on eight important issues of American foreign policy selected by The Foreign Policy Association. Topics for Spring 2019 are: Refugees and Global Migration, The Middle East's Regional Disorder, The Rise of Populism in Europe, Decoding U.S.-China Trade, Cyber Conflicts and Geopolitics, The U.S. and Mexico Partnership Tested, and others.
For many classes there will be an expert to set up the topic, followed by a group discussion, moderated by co-facilitators. A ninth session will provide an opportunity for the class to summarize themes, and draw some over-arching conclusions. Information on topics will come from the Great Decisions program booklet (available for purchase at PSRC), supplemented by other materials.
LEADER: Lynne Cullinane has taught several courses for the Evergreen Forum, a continuation of a lifelong career of teaching and learning about literature.
WEDNESDAYS: 1:30 p.m. to 3:30 p.m., 6 weeks: February 27 through April 3
LOCATION: The Presbyterian Church of Lawrenceville
Now in her 80s, British author Penelope Lively has written 23 novels and short story collections and four works of nonfiction. She won the Booker Prize for her novel Moon Tiger and the Carnegie Medal for children's literature. In her novels and short stories, seemingly inconsequential decisions can shape an entire life. She writes with humor and insight. Her friend, poet Lawrence Sail, describes her as "shrewd and wise…and she's keenly observant." We will read Moon Tiger, published in 1987, and her most recent work, The Purple Swamp Hen and Other Stories, published in 2016.
LEADER: Stephen Friedlander has a PhD in economics, taught at Towson State University, and worked in regulatory policy matters at AT&T, from which he retired.
WEDNESDAYS: 10:00 a.m. to 12 noon, 8 weeks: February 27 through April 17
LOCATION: PSRC
Much of today's news involves economic issues. This course will use lectures, class discussion, and video clips to make sense of various past and current issues. Starting with basic supply and demand theory and commonly used economic statistics, we'll examine various policy issues like government price controls, regulation and cartelized industries, foreign trade and tariffs, taxation with emphasis on income taxes, product pricing and its implications for consumers, and possibly other items that appear in the news. The course is appropriate for students of all levels of economic sophistication, though some familiarity with economic and financial concepts may be helpful.
LEADER: Ellen Gilbert, who has a doctorate in library science, is a trained "People & Stories" coordinator. Previous Evergreen Forum courses include: Alice (in Wonderland) at 150, History of Children's Books, and History of Libraries.
THURSDAYS: 10:00 a.m. to 12 noon, 8 weeks: February 28 through April 18
LOCATION: The Presbyterian Church of Lawrenceville
Using the methodology created by People & Stories / Gente y Cuentos (see peopleandstories.org), participants will experience the power of literature as we examine the poetics, issues, and values of complex short stories shared in class each week. The instructor will supply copies of the stories at the beginning of each class; no preparation is required.
LEADER: Harold Kuskin has been an opera lover and Metropolitan Opera subscriber for over 45 years, a backstage tour guide at the Metropolitan Opera House for 15 years, a lecturer on opera for the Princeton Festival, and an instructor on opera at the Evergreen Forum.
THURSDAYS: 1:00 p.m. to 3:00 p.m., 7 weeks: February 28 through April 11
LOCATION: The Presbyterian Church of Lawrenceville
This course is designed to be enjoyed by opera newcomers and those knowledgeable about opera. Extensive illustrative videos will accompany lectures and discussions. The first session will review basics, including voice categories, vocal techniques, and how the Metropolitan Opera House functions. Remaining sessions contain all new material devoted to: exploration of how opera singers are trained, comparisons of performances of the same arias by different artists, comparisons of different productions of the same opera (ranging from traditional to avant garde), an examination of how an opera is created, and discussion of racism in opera with respect to Asians and African-Americans.
LEADER: Sandy Kurinsky has retired from a 25+ year business career. One of her activities since then has been serving as a docent at the Princeton University Art Museum.
FRIDAYS: 10:00 a.m. to 12 noon, 6 weeks: March 1 through April 5
LOCATION: The Princeton University Art Museum
Join six of the Princeton University Art Museum docents as they explore a new theme and guide you through different aspects of power in art including: the power of stories, the power of hope, the power of the church versus the marketplace in 17th century European Art, and more. The course takes place in the Princeton University Art Museum and consists of an hour of interactive lecture and an hour of small group activity. The groups will look closely at a small number of different art works, sharing thoughts and opinions as well as their individual perspectives.
LEADER: Robert Ross was educated in Europe over five years, mainly in France. He spent his entire professional life working on international issues related to the Cold War and the economic development of the Third World.
TUESDAYS: 10:00 a.m. to 12 noon, 6 weeks: February 26 through April 2
LOCATION: The Presbyterian Church of Lawrenceville
This course will discuss diplomacy as a tool to settle international disputes peacefully and promote cooperation among nations. Each class will focus on a historically important international agreement. In each case the lecturer will describe the underlying problem, the objectives of each party, their negotiating strategies, and terms of the agreement. The lecturer will then lead a class discussion on the longer-term impact of the agreement. Participants will be asked to read a short Wikipedia article prior to each class.
LEADERS: Peter Smith in conjunction with Peggy de Wolf. Dr. Smith has had a career in chemistry and IT, and Dr. de Wolf's background is in biological anthropology and sociology with much of her career on the sociology faculty of Virginia Tech.
MONDAYS: 1:00 p.m. to 3:00 p.m., 6 weeks: February 25 through April 1
LOCATION: The Presbyterian Church of Lawrenceville
The study of human evolution may be viewed as a neat, linear trajectory toward ever clearer understanding, or, as in reality, a somewhat more complicated path. This course provides the underpinnings and basic architecture of our current understandings of human origins, but also explores the serious challenges encountered along the way: a possible revision of the basic premise of the tree of life; misdating and misclassification of paleontological evidence; the Piltdown Hoax; the recent discovery of very early remains in unexpected locations. The developing tools of genetics must now be integrated with paleontological evidence, and with a projection into the future of human evolution, we can also consider global climate change, overpopulation, and the nature of societal organization.
LEADER: Lawrence Danson is professor emeritus of English literature at Princeton University.
TUESDAYS: 1:00 p.m. to 3:00 p.m., 8 weeks: February 26 through April 16
LOCATION: PSRC
We'll read—slowly and sympathetically— four of the greatest plays ever written: Hamlet, Othello, Macbeth, and King Lear, paying close attention both to language and stage values. We'll occasionally read passages aloud in class, in order to mine the incredible richness of Shakespeare's dramatic verse.
LEADER: Bob Robinson is a retired chemical engineer who worked in R&D and management in the pharmaceutical industry, with a panel of physicians and scientists with wide experience and interests.
FRIDAYS: 9:45 a.m. to 11:45 a.m., 8 weeks: March 8 through May 3 (no class on 4/19)
LOCATION: Monument Hall
Science News, the magazine of the Society for Science & the Public, presents timely articles in all fields of science, medicine, and health. The biweekly magazine will be the basis for this study/discussion course. Copies will be distributed to class members at a cost of approximately $10 for the semester. Topics from other sources, including The New York Times science section, will also be discussed. The course is for those who wish to extend their understanding of science and keep abreast of current scientific and medical issues. Class participants of all backgrounds and knowledge of science are welcome. Presentations by class members are encouraged. Internet access is required.
LEADER: Ryanne Domingues is the Artistic Director of Passage Theatre in Trenton, NJ and an adjunct faculty member at Rider University. She recently directed the Triangle Show for Princeton University and will be directing Morir Sonyando, a new play, at Passage Theatre this May.
MONDAYS: 10:30 a.m. to 12:30 p.m., 6 weeks: March 4 through April 22
LOCATION: PSRC
Theatre Appreciation, from Page to Stage will walk students through the play development process from beginning to end. Students will better understand the duties of the people who work both on and offstage to create a piece of theatre, while also learning about different techniques that are used when making new work. Students will be asked to read two plays in their entirety, plus a few handouts, in order to better understand different theatrical forms. In-class group projects and short videos will also help the student to understand the theatrical process.
LEADER: Bill Stern has been involved with atmosphere/ocean research at the Geophysical Fluid Dynamics Laboratory since 1973, and has had a fascination with weather events since the age of 13. He enjoys sharing his meteorological enthusiasm with others.
WEDNESDAYS: 10:00 a.m. to 12 noon, 8 weeks: February 27 through April 17
LOCATION: The Presbyterian Church of Lawrenceville
This course will cover a variety of topics related to the atmospheric structure, weather, and climate. Discussions will involve meteorological fundamentals such as the crucial role of moisture in the development of clouds, precipitation processes, and key circulation patterns. In addition, this course will study weather events spanning a range of space and time scales, including extra-tropical storms, thunderstorms, tornadoes, and hurricanes. In addition, we will explore the challenges of forecasting these meteorological phenomena and other weather and climate variability.
LEADER: Gail Anne Johnson Mitchell is a quilt-maker and a poet. She received her MFA in poetry from Drew University in 2017.
TUESDAYS: 1:00 p.m. to 3:00 p.m., 6 weeks: February 26 through April 2
LOCATION: The Presbyterian Church of Lawrenceville
In this course participants will discuss and read about Tracy K. Smith, current and prior poet laureate of the United States. We will learn about her family, her professional life, her talk at the Trenton Public Library, poetry from her many books, her memoir: Ordinary Light, and her upcoming podcast. We will also read articles about her work.
LEADER: Barbara Herzberg has an extensive theatre background, has taught English and drama, and directed plays for many years. She has been a course leader for Evergreen since its inception.
WEDNESDAYS: 1:30 p.m. to 3:30 p.m., 8–10 weeks: Beginning March 13
LOCATION: Monument Hall
"When shall we three meet again?" Simple words begin Shakespeare's tragedy. At the height of his poetic and dramatic powers, he evokes horrors natural and supernatural. James of Scotland, obsessed with witchcraft and demons, had become king of England. Conspiracy was rife. How timely to conjure a medieval Scottish king and his wife, witches included, into full dramatic life. As with all "off the pagers," we attempt to bring the play to life: getting those wonderful words into our mouths, finding action, character, time, and place. Prepare to get out of your seats to see what the playwright tells us to do.