Events Calendar
September 21 @ 12:30 pm
-
4:30 pm
September 21 @ 3:00 pm
-
4:30 pm
September 24 @ 8:00 am
-
8:45 am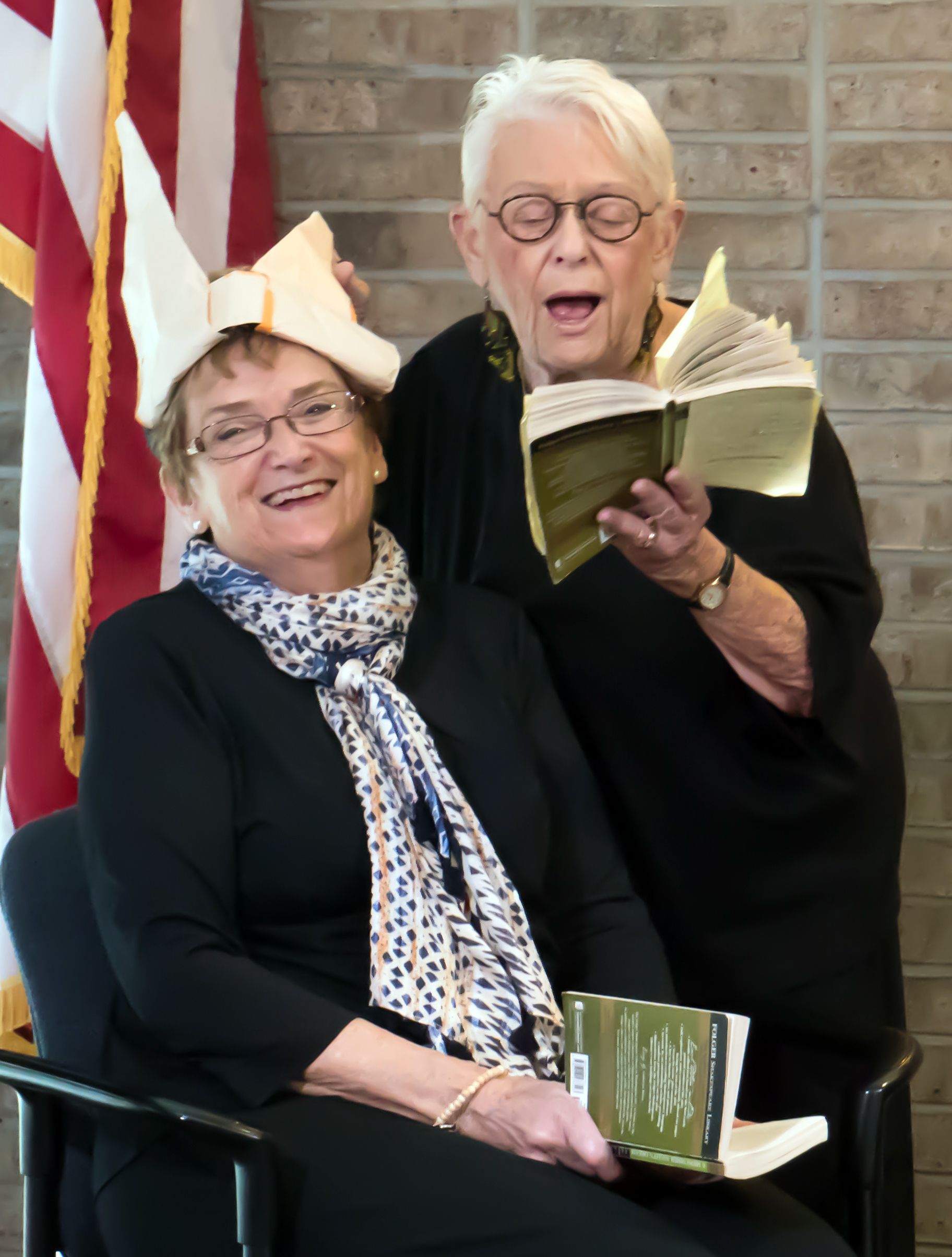 Your staff are so friendly and helpful. No matter what question I come in with, they make me feel welcome and stop what they are doing to help me.
Evergreen Forum: Register For Courses
Now that Evergreen Forum is through the lottery process, you may sign-up for open classes. Please note that you will be entered into any available class for which you register and pay.
If the link is not opening, that means the class has filled and is now closed.
Advances in Medicine for Older Adults
The Art of the Sonnet
Art Speaks: The Image as Propaganda
The Brontes': Novels and Films
The Majesty of Bel Canto Opera
More Plays off the Page: Major Barbara
Understanding the Qu'ran
Voting Rights and the 2018 Mid-Term Elections
Request to be added to the wait list here.
REGISTRATION INFORMATION
Due to the popularity of The Evergreen Forum and our commitment to small discussion-based classes, oversubscribed courses will be decided by lottery. Registration is not on a first-come, first-serve basis. Each registrant is asked to select a first, second, and third course choice. The lottery will be held on first choices, and people who are not selected will be contacted about their second or third choice. Only then will people wishing to take two courses be enrolled in a second course if space remains in that class. No one will be able to take more than two classes unless space remains after all are enrolled. The lottery will be held Tuesday, August 28, 2018. You will be notified of your status by email or phone if you do not have an email address.
Fees are $85.00 for a 6 to 8 week course, and $60.00 for a 3 to 5 week course. Financial assistance is available to those for whom the fee is a hardship. Please contact Susan Hoskins, PSRC Executive Director, to apply.
Complete course information, including reading assignments, class participation, and required texts, are available on the "course list" page, and will be sent by email (or regular mail) to each class member at least two weeks before the first class. There may be additional costs for parking, books, or materials.
REFUND POLICY:
Up to 6 business days before class begins — refunds will be issued minus a $10 processing fee
After the first class — refunds will not be issued
Refund checks will be issued for cash, check, and credit card payments
Payments made on-line will be refunded on-line
Refund processing time is approximately 2 weeks