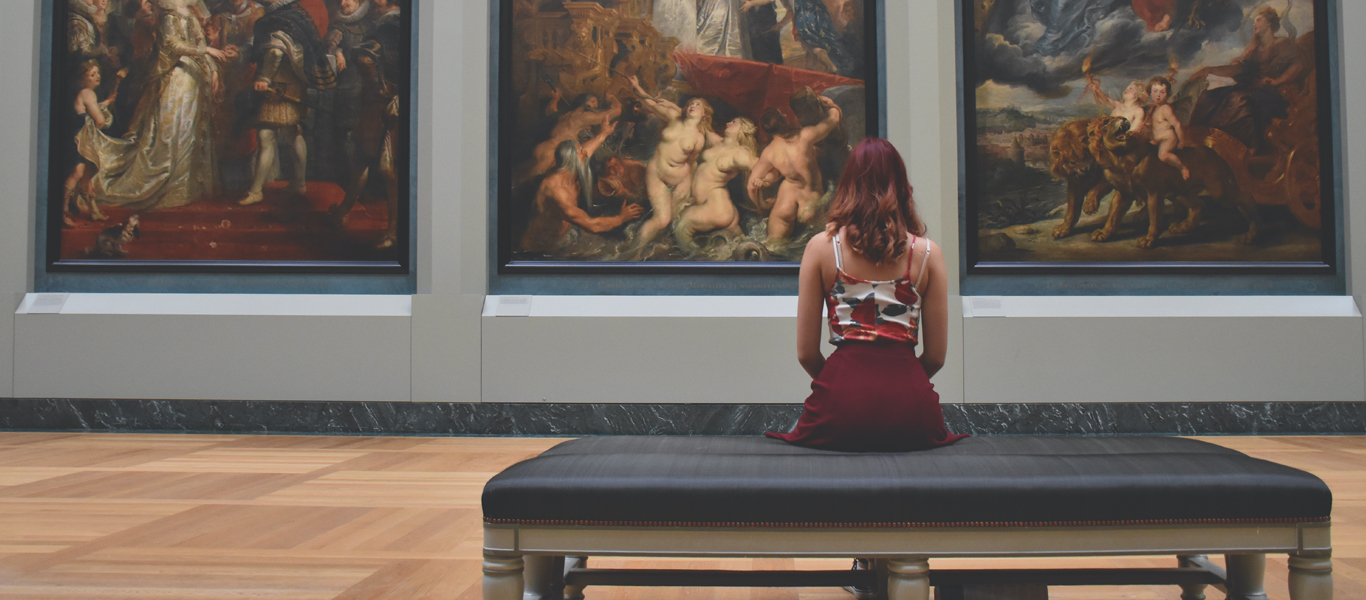 Museum Series: Fall 2020 Course List
Thursdays at 1:00 p.m. on Zoom
$45 for the series, $10 for each session
PSRC is proud to bring five important cultural institutions to your living rooms as part of our Museum Series. Each event will include an informative docent-led tour with a question-and-answer session. As winter approaches and we have less opportunity to travel, this is your chance to do some armchair museum exploration.
November 12 — BARNES FOUNDATION TOUR
Enjoy a docent-led tour using "Deep Zoom" technology where you can actually see the painting and objects MUCH closer and with greater detail than you could on-site! The virtual tour includes background of Dr. Barnes, the early years of the foundation and the start of the collection, in addition to a discussion about the room ensembles.
Then the docent will move throughout the galleries and focus on highlights within the collection.
November 19 — ASIAN ART MUSEUM OF SAN FRANCISCO TOUR
Explore the very best treasures of the Asian Art Museum in San Francisco. These are masterworks from the vast and varied regions we collectively call Asia, which stretches from the Mediterranean to the Pacific. Fabulous statues, ancient bronzes, mystic jade, delicate ceramics, and evocative paintings — let them engulf you in their amazing beauty and workmanship.
December 3 — GETTYSBURG BATTLEFIELD: UNTOLD STORIES
Despite the vast historiography of the Battle of Gettysburg, there are many stories that remain relatively under told, including the experiences of Gettysburg's African American community before, during, and after the battle. Join a park ranger for a discussion of the ways in which the campaign and battle of Gettysburg impacted the local Black community as well as the difficult decisions they faced while the confederate army made its way through the free soil of Pennsylvania.
December 10 — THE MUTTER MUSEUM: EARLY GERM WARFARE
While less than 200 years old, the idea that germs make people sick has revolutionized not only medicine but our daily lives, from getting shots at the doctor to washing our hands before we eat. You will learn about the incredible, astonishing, and sometimes disgusting stories of the men and women who first fought germs and learned how to keep us healthy.
December 17 — PENN MUSEUM: 1000 YEARS OF ANCIENT ART
Explore eight objects and themes in the Etruscan Italy, Greece, and Rome Galleries. Beginning in the 8th century BCE and covering roughly 1,000 years of history, the tour takes you from early Italian tombs to Roman imperial burials in Syria. Learn about the development of coinage, mythological scenes on Greek vases, Greek social practices, Etruscan architecture, Roman technological innovations in glass, and an erased Roman imperial inscription.
Cost should never be a barrier to learning! Senior Scholarships are available for all our programs. To request a scholarship, go HERE.