Summer Scholar Spotlight Series: 2021 Course List
Mondays in July and August at 1:00 p.m.
Fee: $10 per session; $45 for all five
The PSRC Summer Scholar Spotlight Series returns this year, with a special focus on female scholars.
PSRC Summer Scholar Spotlight Series is sponsored by Lawrenceville Optician and Mobility Doctor.
Monday, July 12 at 1:00 p.m.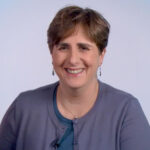 Dana Marlowe
Concerns and Needs of Women Carrying the BRCA, Breast and Ovarian Cancer Mutation
This study conducts qualitative research to assess the concerns and needs of women living with the BRCA1 or BRCA2 (Breast cancer 1 or Breast cancer 2 genetic mutation) throughout their lifetimes. Results of the study will be initial recommendations for services that will be made to agencies providing services to these women and their family members.
Dana B. Marlowe, PhD, LCSW, is a clinical professor and director of academic excellence and teaching innovation, as well as a research scholar at the Ravazzin Center on Aging at the Fordham University Graduate School of Social Service
---
Monday, July 19 at 1:00 p.m.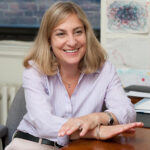 Abigail Uhrman and Meredith Katz
Is it all or nothing? If I choose private school, do I have to give up on being anti-racist?
This study explores how private school parents engage with issues of race within the educational lives of their children. Data emerged from a parent reading group discussing Hagerman's 2018 book White Kids: Growing Up with Privilege in a Racially Divided America.
Meredith Katz is a clinical assistant professor of education at the William Davidson Graduate School of the Jewish Theological Seminary.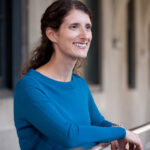 Abigail Uhrman is an assistant professor of education at the William Davidson Graduate School of the Jewish Theological Seminary.
---
Monday, July 26 at 1:00 p.m.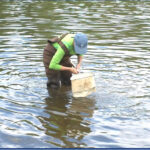 Beth Yount
Promoting Food Security in Guinea, West Africa
This presentation will feature a personal experience working with the United Nations World Food Programme and its part in capacity building and partnerships, as well as the role of foreign aid in addressing food security internationally. Included is a discussion of strategies and constraints on ending hunger.
Beth Yount is master watershed steward coordinator for Penn State Extension, Philadelphia.
---
Monday, August 2 at 1:00 p.m.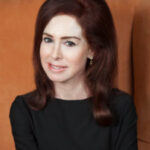 Susan Shapiro Barash
Shifting from Nonfiction to Fiction
In this presentation, the famed author will explore how she has threaded academic research with pop culture to tell the stories of how lives of women are endlessly fascinating and that the female journey deserves to be told.
Susan Shapiro Barash studies gender in the writing department at Marymount Manhattan College.
---
Monday, August 9 at 1:00 p.m.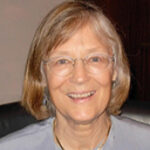 Marlaine Lockheed
Education Policy Research in Sub-Saharan Africa: A variety of Country Contexts
Sub-Saharan Africa is becoming more diverse, urbanized, and integrated regionally and globally, bringing the promise of more and better jobs to the continent's sizable and growing youth population. Realizing this potential requires that young Africans have a solid foundation in basic education and opportunities for further education. For the past few years, Lockheed and her colleagues have been working with associates in the World Bank to draw policy lessons from the region and for the region about "what works" to boost learning and how to better implement what works.
Marlaine Lockheed is a retired World Bank official.
Cost should never be a barrier to learning! Senior Scholarships are available for all our programs. To request a scholarship, go HERE.