Summer Scholar Spotlight Series: 2020 Course List
Wednesdays at 10:00 a.m. on the Zoom conferencing platform
This eight-part series will feature presentations from top-notch academics from around the country. Each seventy-five minute session will include a presentation as well as time for discussion.
Fee: $75 for the eight-session series or $10 per lecture
July 8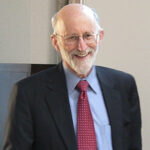 Daniel Hamermesh, PhD
Sue Killam Professor Emeritus, University of Texas at Austin
Professor Emeritus, Royal Holloway University of London
"How We Spend Time"
Time is our most valuable resource. Learn how Americans and people in other rich countries spend time, and the differences between them. Twelve questions will address these issues: (1) Do we have more money or more time than our grandparents; (2) How can we classify time?; (3) Who's more stressed for time, more rushed, the rich or the poor? (4) Are the rich different from us?; (5) How do women's and men's use of time differ? (6) What does it mean for a couple to be together?; (7) What happens to our time as we move through our senior years, ages 60 and up?; (8) Do minorities use time differently from majority-group members?; (9) Are immigrants lazy?; (10) Are we going to get more time?; (11) How is the U.S. different from other rich countries?; (12) What is to be done?
Daniel S. Hamermesh is Distinguished Scholar, Barnard College; Sue Killam Professor Emeritus of Economics at the University of Texas at Austin and Professor Emeritus of Economics, Royal Holloway University of London. His AB is from the University of Chicago (1965), his PhD from Yale (1969). He taught from 1969–73 at Princeton, from 1973-93 at Michigan State and 1993–2014 at the University of Texas at Austin. He has held visiting professorships at universities in North America, Europe, Australia and Asia, and lectured at over 250 universities in 48 states and 34 foreign countries. His research, published in over 100 refereed papers in scholarly journals, has concentrated on time use, labor demand, social programs, academic labor markets, and unusual applications of labor economics (to beauty, sleep and suicide).
---
July 15
Don Dyson, PhD, MSS
Center for Human Sexuality Studies, Widener University
"But… isn't 'queer' a bad word?"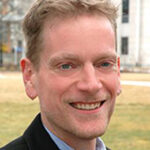 If there is one thing constant in this wild world, it is change. This is certainly true in the ways that we understand sexual orientation and gender identity. In fact, the words that folks use to identify themselves these days are also constantly changing. This workshop will begin to build an understanding of sexual orientation and gender identity, the words that people are using to identify themselves in these areas and offer practical skills for interacting with folks in ways that are supportive and kind.
Don Dyson, PhD, MSS – Associate Professor has a BA Communications/Speech & Theatre, Eastern University, St. Davids, PA; MSS Clinical Social Work, Bryn Mawr Graduate School of Social Work and Social Research; PhD Human Sexuality, University of Pennsylvania. Dr. Dyson began his career as a clinical social worker specializing in work with adolescents and their families. He has worked in public health related to HIV, adolescent pregnancy and STI prevention. He teaches and trains in formal settings and has worked with faith and community groups throughout his career. He moved to Widener University in 2005 to take a full-time position at the Center for Human Sexuality Studies, where he trains sexuality professionals in ethical practice. He served as the director of the Center and Associate Dean of the School of Human Service Professions from 2013 to the end of 2016. In December of 2016, Dr. Dyson returned to the classroom to focus on his research and his first love, teaching.
---
July 22
Shaun Casey, MPA, MDiv, ThD
Walsh School of Foreign Service, Georgetown University
"Religion & Presidential Politics, Past & Present"
Throughout the history of the United States, religion has had a significant role in presidential politics. In this presentation and conversation, Dr. Casey will lead us on an exploration of past presidential elections as well as the role of religion in the 2020 presidential election.
Shaun Casey is director of the Berkley Center and a professor of the practice in Georgetown's Walsh School of Foreign Service. He is also a senior fellow with the Luce Project on Religion and Its Publics at the University of Virginia. He previously was U.S. special representative for religion and global affairs and director of the U.S. Department of State's Office of Religion and Global Affairs. Casey has written on the ethics of the war in Iraq, as well the role of religion in American presidential politics. Casey holds a BA from Abilene Christian University, MPA from Harvard Kennedy School, and MDiv and ThD in religion and society from Harvard Divinity School.
---
July 29
Pat Sharkey, PhD
Princeton School of Public and International Affairs, Princeton University
"What comes after the Great American Crime Decline?"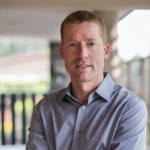 Over the past twenty-five years, American cities have transformed. Violence became less common in almost every city across the country, and it plummeted in many of our major urban centers. In this talk, Patrick Sharkey will describe how the crime decline has fundamentally changed the nature of urban poverty, and also document how the approaches we have relied on to confront violence have come with great costs. He concludes with a question: How can we continue to reduce violence, but with an entirely new model of public safety?
Patrick Sharkey is Professor of Sociology and Public Affairs at Princeton University's Princeton School of Public and International Affairs. He received his PhD in Sociology and Social Policy from Harvard. Sharkey was formerly Chair of Sociology at New York University, served as Scientific Director at Crime Lab, New York, and is the founder of AmericanViolence.org.
---
August 5
Marc Herman, PhD
Abdallah S. Kamel Center for Islamic Law and Civilization at Yale Law School
"Maimonides In His Workshop"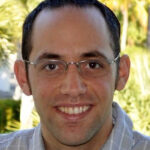 Moses Maimonides, arguably the most famous Jew since Jesus, left behind a remarkable legacy of writings, including many manuscripts. In this talk, we will explore what these texts can teach us about how Maimonides worked, how he edited his own writings, and the process of writing a book in the era before print. It turns out that Maimonides can serve as a model for intellectual production in the medieval Islamic world and the premodern tradition as a whole.
Marc Herman, PhD, is the Rabin-Shvidler Joint Post-Doctoral Fellow in Jewish Studies at Fordham and Columbia. He graduated from the Department of Religious Studies of the University of Pennsylvania in 2016. His dissertation, "Systematizing God's Law: Rabbanite Jurisprudence in the Islamic World from the Tenth to the Thirteenth Centuries," examines Jewish legal theory in the Islamic world, with a particular focus on medieval approaches to the Oral Torah. His dissertation was named as a finalist for the Association for Jewish Studies Dissertation Completion Fellowship, and in the past, he has been awarded fellowships from the Knapp Family Foundation, the Memorial Foundation for Jewish Culture, the Cardozo Center for Jewish Law, and the Wexner Foundation. He has taught at the University of Pennsylvania and Drexel University, and he has articles in The Jewish Quarterly Review and Jewish History. He is currently at the Abdallah S. Kamel Center for Islamic Law and Civilization at Yale Law School.
---
August 12
Sara Abercrombie, PhD
Education Department, Northern Arizona University
"The Role of Risk Taking in Creativity and Learning"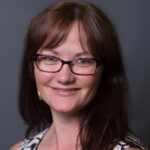 Sara Abercrombie will explore the psychological factors involved in academic risk-taking, and how risk-taking influences creative outputs and learning. We will learn about research on how learners' goals, dispositions, and emotions predict how they approach risk during learning, and how taking more risks can lead to higher levels of creativity and deeper learning. The talk will conclude with a discussion of how learners can become more risk accepting, in order to enhance intellectual growth.
Dr. Sara Abercrombie PhD is an Associate Professor of Educational Psychology at Northern Arizona University. Originally from New Jersey, she moved to New Mexico as an undergraduate, to study at St. John's College in Santa Fe. Dr. Abercrombie earned her PhD in Educational Psychology from the University New Mexico, where she was the inaugural William J. and Roberta V. Castetter Fellow. Her research focuses on contextual factors that affect learning, with a special focus on analogical reasoning, learning transfer, and creativity. She has published her work in a number of academic journals, including Applied Cognitive Psychology and Contemporary Educational Psychology. She teaches classes in learning theory, motivation, statistics, and assessment.
---
August 19
Michal Raucher, PhD
Rutgers University
"The Ethics of Gestational Surrogacy"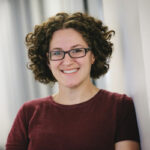 This talk explores some of the thorny ethical issues involved in gestational surrogacy. Is surrogacy a form of classism? Is it the exploitation of the vulnerable? How do we consider the parental identity of a surrogate? Is paid surrogacy the commodification of human life? As we think about some of these issues together, we'll also draw on ethnographic research among Israeli surrogates. This comparison will help us consider how these ethical issues play out on the ground.
Michal Raucher is Assistant Professor of Jewish Studies at Rutgers University. Her research lies at the intersection of Israel studies, the anthropology of women in Judaism, and reproductive ethics. Michal's first book, an ethnography of Israeli ultra-Orthodox Jewish women's reproductive ethics, titled, "Conceiving Agency," will be published by Indiana University Press in 2020. Michal is currently conducting ethnographic research on the ordination of women in Orthodox Judaism in Israel and America.
---
August 26
Kenda Creasy Dean, PhD
Princeton Theological Seminary
"Do Good, Feel Good, Make Good: Religion and Youth in a Secular Age"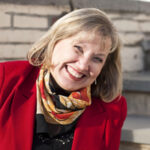 Fifteen years ago, the massive longitudinal National Study of Youth and Religion started interviewing thousands of American teenagers and their parents about their religious lives. Researchers followed these young people into their twenties and early thirties, tracking how their religious views changed as they entered adulthood—forecasting the rise of the "nones" and "dones" that we have seen in the past decade as young people "disaffiliate" with religious communities. What does the faith of American young people look like in 2020, and how does it compare to your own? What does "spiritual innovation" look like in a secular age – and is that good news or bad news for traditional religious institutions?
Kenda Creasy Dean, PhD '97, an ordained United Methodist pastor in the Greater New Jersey Annual Conference, is the Mary D. Synnott Professor of Youth, Church, and Culture at Princeton Theological Seminary. In addition to teaching in practical theology, education and formation (specifically youth and young adult ministry, the church as social innovator, and theories of teaching), Dean works closely with Princeton's Institute for Youth Ministry and the Farminary. She also serves as the coordinating pastor of Kingston United Methodist Church. Dean is the author of numerous books on youth, church and culture.
Cost should never be a barrier to learning! Senior Scholarships are available for all our programs. To request a scholarship, go HERE.