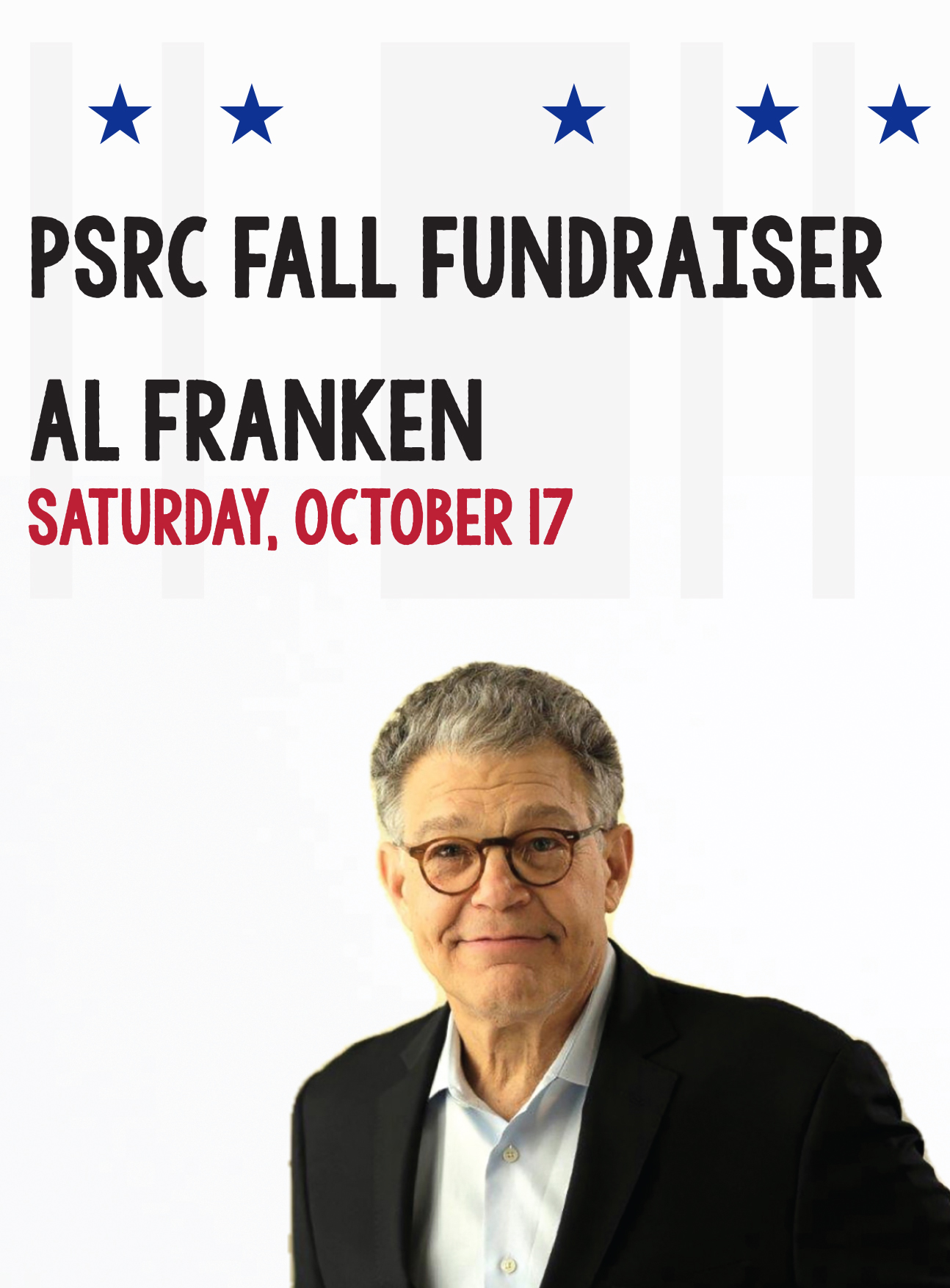 2020 Fall Fundraiser Event —
The Princeton Senior Resource Center is a community nonprofit whose mission is to help older adults thrive. We offer programs for enrichment and lifelong learning, no-cost social services and resource referrals, and much more. We rely on the generosity of individuals as well as community and corporate partners to support our mission. The fall fundraiser is our signature fundraising event throughout the year and a critical part of our funding plan. Like many organizations, we have moved online to promote community health and care for the vulnerable in our community. We are grateful for your continued support!
Join us for…
An Evening with Senator Al Franken
Former U.S. Senator, Author, Comedy Writer, Comedian, Producer, and Screenwriter
Saturday, October 17
6:30–7:15 p.m.
VIP — Virtual Reception with Senator Al Franken
(includes virtual reception with Senator Al Franken, link to the virtual event at 7:30 p.m., and complimentary signed book — one per household)

$200 per ticket ($140 is a tax-deductible donation)
$400 per ticket will upgrade your donation to PSRC ($340 is a tax-deductible donation)
7:30 p.m.
Virtual Event
$60 per ticket

Franken won five Emmys, wrote two New York Times #1 best-sellers, brought home two Grammys, spent fifteen seasons on Saturday Night Live with the likes of Gilda Radnor, Chevy Chase, John Belushi, and Dan Aykroyd and served as a United States Senator. Most recently, Franken has focused his time and energy  on "issues like health care, the growing disparities in income, wealth, and opportunity, climate, immigration, justice, xenophobia, education, the role of money in every part of our politics, and, indeed, the very future of our democracy."
Join us for a lively evening with Al Franken who will discuss his time on Saturday Night Live to his time on the Senate floor. Professional closed captioning will be available for this event.
---
For ticket and event sponsorship information visit princetonsenior.org. Questions? Contact Lisa Adler, associate executive director for fundraising & development, at ladler@princetonsenior.org or call 609.751.9699, ext. 103.
VOLUNTEER APPRECIATION AWARD
Honor our volunteer of the year by taking an ad in our digital program