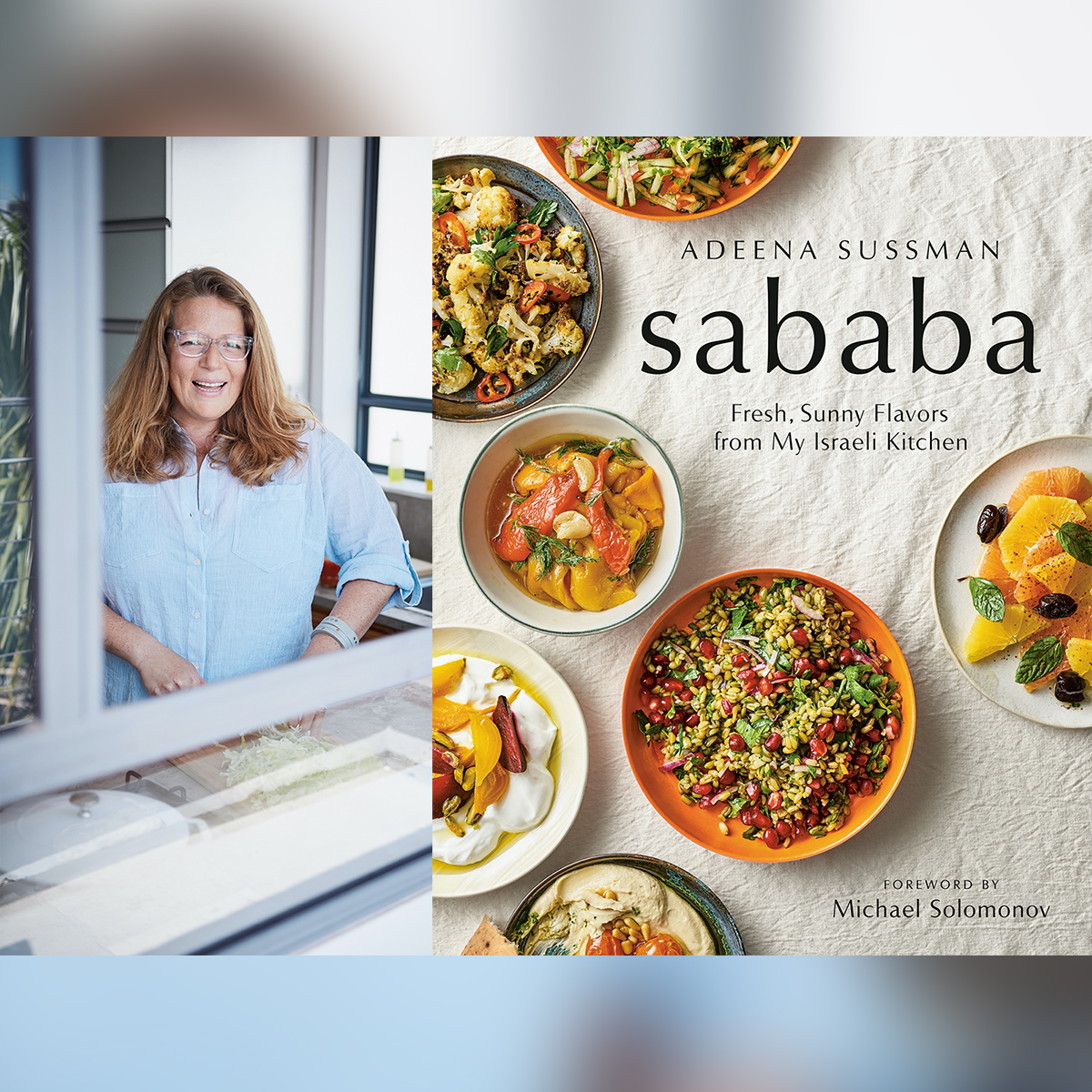 2021 Fundraising Series – Chef Adeena Sussman
THE SCIENCE, THE SWEETS, AND THE SAVORIES OF FOODS YOU LOVE
Sunday, March 14 at 1:00 p.m.
$20 donation for the session

PSRC is proud to bring events for your inner foodie. As winter approaches this is an opportunity to feed your soul and support PSRC programs and services at the same time.
Chef Adeena Sussman, author of Sababa; Cooking demonstration from Israel
Adeena Sussman, The New York Times Best Selling Cookbook Author, will join us from her kitchen in Tel Aviv. She will be sharing recipes from her recent Israeli Cookbook, Sababa: Fresh, Sunny Flavors from My Israeli Kitchen, to help us welcome spring. adeenasussman.com
View promotional video for book HERE
 

Creamy Green Shakshuka

Serves 4 to 6
Active Time: 1 hour 15 minutes
Total Time: 1 hour 15 minutes

I shop the shuk for produce the way some scour racks for clothes, poring over a table of greens for the frilliest kale, the chard with the loveliest shade of green, the spinach with the most beautiful tapered blossoms. I end up with arms so full that I get home and start cleaning and separating leaves from stems, eager to cook down the bounty so the rest can fit, albeit tightly, in the fridge. A great vehicle for this bounty is a skillet of green shakshuka, which always seems like a great idea in theory, but in practice has some technical issues: I wanted my green shakshuka base to hold together like a sauce the way its cousin, red shakshuka, does, almost becoming one with the eggs. I found my solution in an American steakhouse side: creamed spinach. By adding half-and-half to the cooked greens, it brings them together, taking on the earthy flavor of the vegetables while adding a little sweetness and creaminess. I took it a step further, making latkes that serve as the ideal landing spot for those golden yolks and sauce. You can make the sauce, cover it, move on to the latkes, and then, while they're frying to a crisp, warm the sauce, add the eggs, and finish the shakshuka.

GREEN SHAKSHUKA
⅓ cup extra-virgin olive oil
1 large onion, finely diced
3 large garlic cloves, thinly sliced
1 pound (about 16 cups) roughly chopped stemmed mixed green leaves (such as kale, spinach, chard), from 1½ pounds unstemmed mixed greens
¼ cup vegetable broth
1 cup packed mixed fresh herbs (parsley, cilantro, basil), finely chopped
1 teaspoon chopped fresh thyme, za'atar, or oregano
1 tablespoon finely chopped jalapeños
1 teaspoon kosher salt
¼ teaspoon freshly ground black pepper
⅛ teaspoon freshly grated nutmeg, plus more to taste
½ cup half-and-half (or ¾ cup if you're feeling the creamed-spinach vibe)
8 large eggs

Set a rack in the top third of the oven.
Make the shakshuka: In a 12-inch oven-safe skillet heat the olive oil over medium heat. Add the onions and cook, stirring, until lightly golden, 9 to 10 minutes. Add the garlic and cook, stirring, 1 more minute. Raise the heat to medium-high, then add the greens in batches, stirring as they wilt and release most of their liquid, 2 to 3 minutes per batch (you don't want the greens to be completely dead, but they should have slumped and reduced in size significantly). Add the vegetable broth and cook until mostly absorbed. Stir in the mixed herbs, thyme, jalapeño, salt, pepper, and nutmeg.

Preheat the broiler.
Reduce the heat on the stove to medium-low, stir in the half-and-half, and simmer until the mixture unifies and thickens slightly, 1 to 2 minutes (at this point you can turn off the heat, cover the mixture, and make the latkes). Use a spoon to hollow out eight small wells for the eggs, and crack the eggs into the wells. Cook for 3 minutes, then transfer to the oven and cook until the whites are just opaque but the yolks are still runny, 2 to 3 minutes. Serve over latkes.

 
 
 
 

Quick and Easy Hummus

Makes about 3 cups
Active Time: 10 minutes
Total Time: 15 minutes

When you don't have the time to soak and cook, hummus made with canned chickpeas does the trick. This one is garlicky and lemony to the max. There's no shame in this super creamy version, which you can get on the table in 15 minutes flat.

HUMMUS
Two 15-ounce cans chickpeas, drained, ¾ cup liquid reserved
3 garlic cloves, minced
½ cup pure tahini paste
⅓ cup freshly squeezed lemon juice, plus more if you like very lemony hummus
2 teaspoons kosher salt, plus more to taste
Extra-virgin olive oil and smoked paprika, for serving

In the bowl of a food processor, combine the chickpeas with ½ cup of the reserved chickpea liquid, the garlic, tahini, lemon juice, and salt and process until smooth and creamy, 2 to 3 minutes depending on the strength of your processor and how creamy you want the hummus to be. Add more of the reserved chickpea liquid as needed to reach the consistency you want, and season with more salt to taste.

*Tatbila is a traditional Arabic condiment, laced with lemon, garlic, and chilies, that cuts the richness of the hummus.

 
 
 
 

Tahini Smoothies

Makes 2 smoothies
Active Time: 5 minutes
Total Time: 5 minutes

2 cups Date-Sweetened Almond Milk or any milk of your choice
1 banana, sliced, frozen if you have time
4 pitted Medjool dates, frozen if you have time
¼ cup pure tahini paste
1 teaspoon pure vanilla extract
Dash of sea salt
Ice
Strawberries, other berries, chopped mango (optional)
Walnuts, cashews, or other nuts (optional)

Combine the almond milk, banana, dates, tahini, vanilla, salt, and as much ice as you like in a blender and blend until smooth; if desired, blend in some optional fruit or nuts for extra richness, sweetness, and color.
Photos by Dan Perez, recipes from Sababa: Fresh, Sunny Flavors from My Israeli Kitchen courtesy of Adeena Sussman/Avery Penguin Books