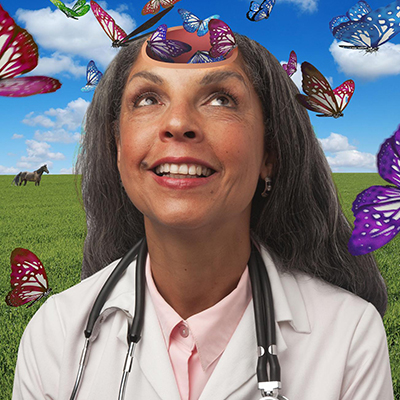 2019 Gallery Talks on the Road
MONDAYS IN JANUARY AND FEBRUARY
Beginning January 7 (no class 1/21 and 2/18), 11:00 a.m.–12:00 p.m.
Join the Princeton University Art Museum's outstanding docents as they come to PSRC to provide images of and insight into the Museum's collections and special exhibits. This 6-session course is a collaborative effort between the Princeton University Art Museum, The Evergreen Forum, and PSRC.
January 7 — Through the Eyes of Modigliani, with docent Connie Shaffer
January 14 — Early Birds: America's First Ornithologists, with docent Laura Berlik
January 28 — Richard Diebenkorn's Bay Area Art, with docent Chris Godfrey
February 4 — America's First Museum, with docent Marianne Grey
February 11 — Formline Art, with docent Wendel Lim
February 25 — WMJ Turner: The Power of Light, with docent Jeanne Johnson
Registration required. $65.00 for the 6-session course.
Docent Bios:
---
Connie Shaffer
I taught all levels of French and ESL for many years and was Head of the Department of Foreign and Classical Languages at the Hun School. I have a B.A. in French from Bucknell, an M.A. in French Literature and an Ed.D. in Language Education from Rutgers. I liked to incorporate French art into my curriculum and took students to museums both in the area and in France (We had exchanges with schools in Meaux and Colmar). Now it is my four grandchildren whom I bring to the PUAM to see art! My husband Bill and I enjoy ballroom dancing and playing tennis, and, since we have a home in Georgetown D.C., we spend quite a bit of time at museums there. I also enjoy painting with oils and photography and do volunteer English as a Second Language work as well as being a docent at Drumthwacket. My husband and I live in Montgomery Township as does our daughter's family (our daughter teaches 1st grade at Orchard Hill.) Our son and his family also live in the area, and he is in the wine business (another French connection!)
---
Laura Berlik
I grew up mostly in Lexington VA with my parents, but when I was 10-12 I lived with my grandmother and aunt in Knoxville, TN. After 3 years of a 5 year major in medical technology at Emory University, I married Len Berlik in 1966 and put him through college and his MBA. When our 4 children ranged between 3–12 we moved to Zutphen in The Netherlands, thinking it would only be for 18 months to 2 years. We stayed there 7 years, then moved to England and Singapore, where I finally finished my BA in Fine Arts at a satellite campus of Royal Melbourne Institute of Technology. We moved to Princeton and I graduated from docent training in 1999. Three months later we were transferred back to Holland for another 7 years. My years have been spent mostly raising children overseas, with side interests in skiing, painting and travel. I worked for a while as an art therapist with both adults and children, with physical, mental, or emotional conditions. We keep an apartment in Zutphen where I am active with the painting group I founded back in 1984, and a reading club I joined during our second stay in Holland.
---
Chris Godfrey
Graduating from George Washington in 1975 with a degree in Art History and then graduating from a two-year program to become a certified Bonnie Prudden Myotherapist, I moved to Dallas and opened a clinic treating people with chronic pain—the start of a thirty year career. A life long draftsman, I earned an Associates Degree in Fine Arts in 2008. I currently enjoy plein air painting in pastels or oils and have a special fondness for portraiture. I have a certification in teaching English as a Second Language and was a multi-year volunteer at the Petey Greene Prisoner Assistance Program. I enjoy travel—particularly involving ancient civilizations, dance and Svaroopa yoga. I am married, have a twenty nine year old son, am a fifteen year resident of Princeton and have recently returned from living in Amsterdam for three years.
---
Marianne Grey
When I graduated from Bryn Mawr I declined my mother's offer to send me to Katy Gibbs 'so I could get a good job'. Without typing and shorthand, I had to make do with traveling the world writing advertising copy for airlines, and learning about cars for Mercedes-Benz. In 1960, Newsweek Magazine hired me as a researcher for National Affairs. After that I found a career in scholarly publishing, editing manuscripts in social sciences.
In college, the arts had been my backstairs route to understanding European history: To make sense of the Congress of Vienna, look at portraits of the protagonists; look at engravings of their palaces and ballrooms…. Art can lead to geography, chemistry, math, psychology, anywhere…. Nineteen-seventy-two, when Leonard Grey came to Princeton as a mid-career graduate student, was also the year the Norton Simon Collection came to the Art Museum—and so did thousands of new visitors. The faculty wives who had started the Docent Association in 1967 needed reinforcements, and opened the group to members of the Friends. Maxine Lampert, Anne Young and Elizabeth Luchak were already docents but soon left to work in their careers. It says a great deal about our organization that they've returned to the group. Friendships are a rewarding benefit of docent work.
Favorite fields include American, European, Pre-Columbian, and Chinese Art. Beyond the Museum, I work on the Bryn Mawr/Wellesley Book Sale and the June Opera Festival; read, play with fabrics and beads, and enjoy watching how the world works.
---
Wendel Lim
I have been a docent for 17 years and I live with my wife in Princeton Junction. We have two grown sons. I received a degree in Chemistry from the University of the Philippines in 1963, followed by a PhD from the University of Colorado. I met my wife as a Post Doc at Ohio State University—she was finishing a graduate degree in Bio Chemistry and I was her tutor for her comp exams. I taught and worked as a chemist for many years until I retired in 1998.
In addition to being a docent, I volunteer at Bear Creek Assisted Living. I collect ancient Chinese pottery from the Tang to the Ming dynasties. I enjoy various areas at the Princeton University Art Museum including ancient cultures and the Putnam outside sculptures. I am an avid participant in the Trenton Program.
---
Jeanne Johnson
I am a classically trained musician with degrees from the Indiana University School of Music and Northwestern University. I enjoyed a long vocal soloist career, and also maintained a piano and voice studio on the North Shore area of Chicago. Adjudicating voice competitions and a fun 11½-year tenure as a pianist at Nordstrom have now segued to a pursuit and sharing a love of art. In fact, if one could revisit the collegiate years, a degree in Art History would be the degree of choice. While raising three sons and pursuing a career in music, I also served on the Executive Board of the American Association of University Women, the Infant Welfare Society Board, NorthShore University Health System Foundation, serving on the Auxiliary Executive Board for 15 years, and then on the Hospital Board during my Auxiliary Board presidency. Since moving from Chicago in 2009, I have become very involved with the Princeton University Art Museum, serving as a touring docent, on the docent board, a member of the Friends Day Trip Committee (now Princeton ArtVentures), and a 2013 Gala co-chair. Besides visiting grandsons in Philadelphia and Seattle, my husband and I continue to pursue a love of travel (70 countries and counting), gardening, and, of course, many theatre and music performances. At this point in my docent career, all the galleries hold special interest. That said, the Asian, Medieval, and Impressionist galleries are favorites for in-depth study.