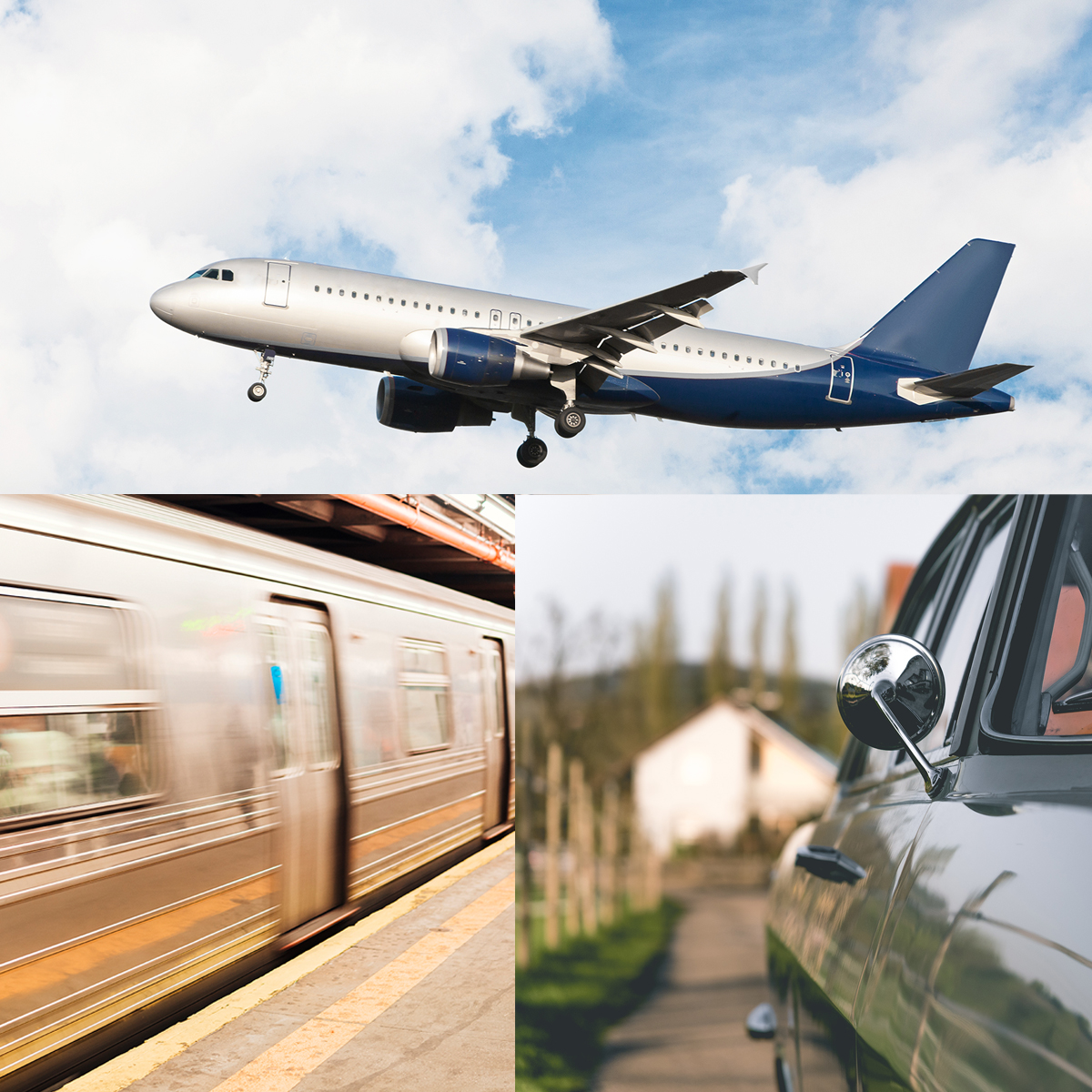 2021 Planes, Trains, and Automobiles
Various days and times in December
Fee: $10 each/$35 for the series
PSRC's Planes, Trains, and Automobiles Series is sponsored by Artis Senior Living, Angelion Mobility, and Oasis Senior Advisors.

The holidays inaugurate the winter travel season, as tens of millions of us move from place to place to see relatives, friends, and go on vacation. PSRC celebrates travel with this series on transit and transportation, focusing on how we get where we want to go.
Wednesday, December 1 at 1:00 p.m.
Moving the Millions — New York Transit Museum
Brooklyn, NY
The New York Transit Museum is dedicated to telling and preserving the stories of mass transportation. In this program, we will discover the magnitude and complexity of New York City's public transportation system by exploring elements of construction, social history, engineering, and impact over time in this introduction to transit history.
Wednesday, December 8 at 1:00 p.m.
Barber Vintage Motorsports Museum
Birmingham, Alabama
Join us on a tour of the largest motorcycle museum in the world. It contains more than 1,600 vintage and modern motorcycles and racing cars which includes the largest collection of Lotus race cars. The motorcycle collection includes bikes dating from 1904 to present production, with more than 900 motorcycles on display at any time. The collection comes from twenty-two different countries and represents over 220 manufacturers from as far away as Australia, New Zealand, and Sweden.
Wednesday, December 15 at 1:00 p.m.
U.S. Army Transportation Museum
Fort Eustis, Virginia
The story of the Army's Transportation Corps, from horse-drawn wagons of the Revolutionary War to armored vehicles being used today, is told through exhibits, models, and dioramas. The collection includes nearly 100 macro artifacts ranging from planes, helicopters, tugboats, and landing craft to trucks, jeeps, hovercraft, and trains.
Thursday, December 16 at 11:00 a.m.
Northlandz
Flemington, NJ
Northlandz, the "World's Largest Miniature Wonderland" is a Guinness Book of World Records attraction. The site includes 100 trains running on more than seven miles of scale railroad track. Explore the museum along with a behind-the-scenes tour.
Wednesday, December 22 at 10:00 a.m. — CANCELLED
Autostadt
Wolfsburg, Germany
The Autostadt is the Volkswagen Group's museum which is adjacent to the company's Wolfsburg, Germany factory. Through this virtual tour of the Autostadt, experience the various Volkswagen Group brands and their commitment to automobile design with a focus on exhibitions related to sustainability.