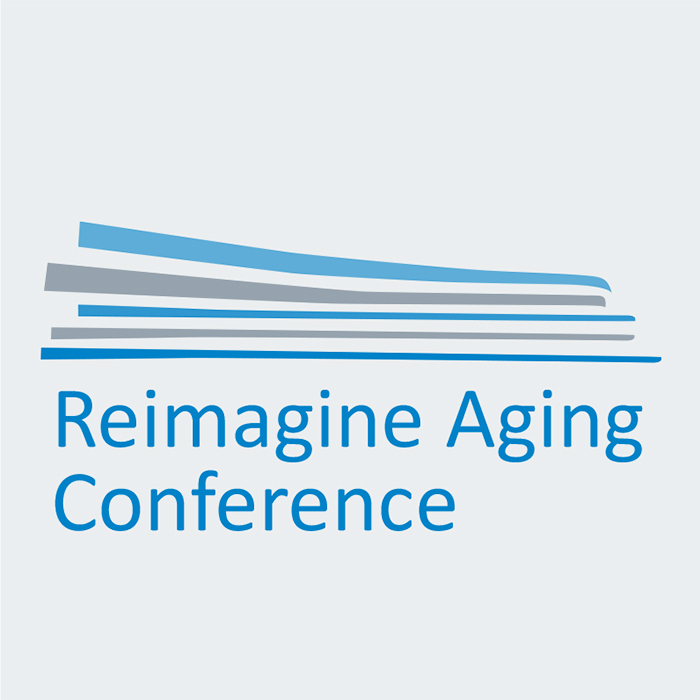 2020 Reimagine Aging Conference & Resource Fair
TECHNOLOGY FOR ACTIVE LIVING
SATURDAY, MARCH 28, 9:00 a.m.–2:00 p.m. (includes lunch)
Suggested donation $10 per person. Participants can choose two workshops.
---
Digital Personal Assistants: The Newest Thing in Tech Gadgets
Presenter: Ruth Quiles
Get the scoop on video doorbells, robots that answer your questions, and other technology gadgets that are designed to help you with everyday tasks like making grocery lists or timing lights in your house. Come learn what these gadgets can do for you.
Ruth Quiles is the owner of High Five Technology Instruction, LLC, a small business that is dedicated to providing individual tutoring and group workshops to people throughout Mercer County who feel left behind by technology. A certified teacher, she combines her knowledge of pedagogy with a lifelong love of technology, to personalize instruction for her students.
---
Security & Fake News: The Darker Side of the World Wide Web
Presenter: Josh Stone
Josh Stone, owner of CPR Computer Repair, will present information on internet security and the reliability of various news sources. During this presentation the audience is encouraged to bring questions about tools and techniques for safely enjoying access to the internet. Also this year, we'll discuss specific issues related to discerning the trustworthiness of different sources of information.
Josh Stone started CPR of Princeton after a twenty-year career running Operations for technology start-ups in New York City. CPR repairs electronic devices including computers, tablets, and smartphones. CPR is a way to marry Josh's passion for technology as well as meet business and consumer needs in this wonderful region. Josh holds an MBA in Operations from New York University. In addition, Josh is a technology lab volunteer at PSRC.
---
Smart Phones: Get the Most from Your Device
Presenter: Evelyn Sasmor
That phone you are carrying is more than a phone. It can help keep you safe, give you travel directions (even walking), get you help when you need it, and provide entertainment and information. In this workshop you'll learn about important built-in things your phone can do, and how to find and use the applications that best meet your needs.
Evelyn Sasmor started her career as a manuscript editor and has worked across all areas of publishing. She has held executive positions at global publishing houses and media companies, where she was a leader in championing online publishing, e-books, and industry-wide technology solutions. Evelyn has been a PSRC volunteer since 2015.
---
Social Media: The World is Waiting for You
Presenter: Deb Hallisey
The world of social media can feel intimidating if you are over the age of twenty, but it is a world rich with knowledge and opportunities to connect with family and reconnect with friends and colleagues. With so many social media outlets, the question becomes, where do I spend my time online?
Facebook, LinkedIn, Instagram, Twitter, Pinterest, and Snapchat are the most recognized social media outlets. What are the differences and who and what will you find online? Is one social media platform better than the other to keep in touch with family and grandchildren? If you are concerned about privacy and safety online, what steps can you take to protect yourself? When researching online how do you know a site is credible? To learn the answer to these questions and more, please join us.
Deb Hallisey is caregiver knowledge expert, advocate for older adults and their families, and founder of Advocate for Mom and Dad, LLC. She has over twenty-five years experience as a consultant building and enhancing corporate training programs with Ernst & Young and Huron Consulting group along with smaller boutique firms. Deb uses social media extensively for her business and to keep in touch with family, friends and colleagues.
---
Stay in Touch: Communicating with Technology
Presenter: Don Gould
Wouldn't you love to watch a friend or loved one located thousands of miles away from you play the piano or open a birthday gift, live, as it is happening? You can! It's easy to do with hardware already built-in to your laptop, tablet, or cell phone. In this workshop, we will introduce and demonstrate Skype and FaceTime, two simple-to-use and free software programs that allow you to make video calls.
Don Gould shares his twenty-five+ years of experience utilizing PC's, specifically Computer Aided Design and Computer Aided Manufacturing (CAD/CAM) software while leading a CAD/CAM product design firm. Don was a PSRC lab volunteer for several years and has come back to PSRC just to host this workshop.
---
Streaming: Entertainment at the Push of a Button
Presenter: Don Benjamin
Many folks are ditching their cable TV service (and associated boxes) with subscription streaming services from Netflix, Hulu, HBO, YouTube, and Amazon Prime Video, to name a few. Today's "smart" TV's include these services, but you can make any flat screen TV "smart" by adding a streaming device, such as a Roku, Chromecast, Amazon Fire TV Stick, or Apple TV.
In this workshop, you'll learn about subscription streaming services, streaming devices, and the Internet service you'll need to support them. We'll explain how you'll be able to watch your local and cable networks and record your favorite programs with Hulu or YouTube TV, the cost for these services, and how they compare with cable TV.
Don Benjamin, a former electric utility industry executive, has been a PSRC technology lab volunteer for seven years, and writes the monthly Computer Guru article for the PSRC newsletter. He's also on PSRC's board of trustees. In 2018, Don replaced his Verizon TV service with subscriptions from Hulu, Netflix, HBO, and YouTube.
---
Transportation: Getting Around in the Twenty-First Century
Presenters: Steve DaCosta and Cheryl Kastrenakes
Use today's technology to get around—how and when you want to. This session will explain how to use technology to find and catch the right bus or train anytime. We'll also discover and explain how to make services like Uber and Lyft work for you. Still driving? We've got you covered too, with maps and GPS.
Greater Mercer TMA (GMTMA) is a local nonprofit dedicated to providing access to transportation options that reduce congestion and improve mobility in Mercer County. Cheryl Kastrenakes is the executive director of GMTMA and Steve DaCosta is their Transportation Planning Specialist.
---
VENDORS (click on vendor name to link to their website)
---
As a privately-owned facility, Acorn Glen has the flexibility to respond to resident's changing needs, quickly and compassionately.
---
Specializing in the holistic care of Individuals with Alzheimer's, dementia, memory disorders, & other chronic conditions
---
Minds advancing medicine
---
With a sole focus on assisted living, CareOne at Hamilton Assisted Living helps residents live vibrant, independent lives—with the comfort of knowing that a helping hand is always close by
---
Improving seniors' lives through food!
---
ClearCaptions is a federally-funded company that provides captioning service at no cost, to qualified individuals whose hearing loss inhibits their phone use.
---
---
Personalized Technology Lessons for Mercer County
---
Our mission is to honor the dignity and wishes of our clients
---
A free service that provides professional help in finding the "right" senior living community.
---
It's time to join the conversation
---
Ovation is the new standard of living where unsurpassed comfort, extraordinary opportunities, inviting amenities, luxury rental apartments and an enviable location come together to offer a concierge lifestyle created for you, by you.
---
We are your trusted financial administrator
---
Subacute rehab and skilled nursing
---
Our patient service is professional, reliable, ethical, and caring. We respond to each patient's goals and needs, providing them with an environment that is accessible, supportive, and motivating.
---
The help and care you need in the comfort of your home.
---
A membership program for healthy, active adults 55 and over that guarantees a broad range of in-home care services and support that goes beyond traditional long-term care insurance; the program is affiliated with Springpoint continuing care
---
Best home care company in Mercer County!
---