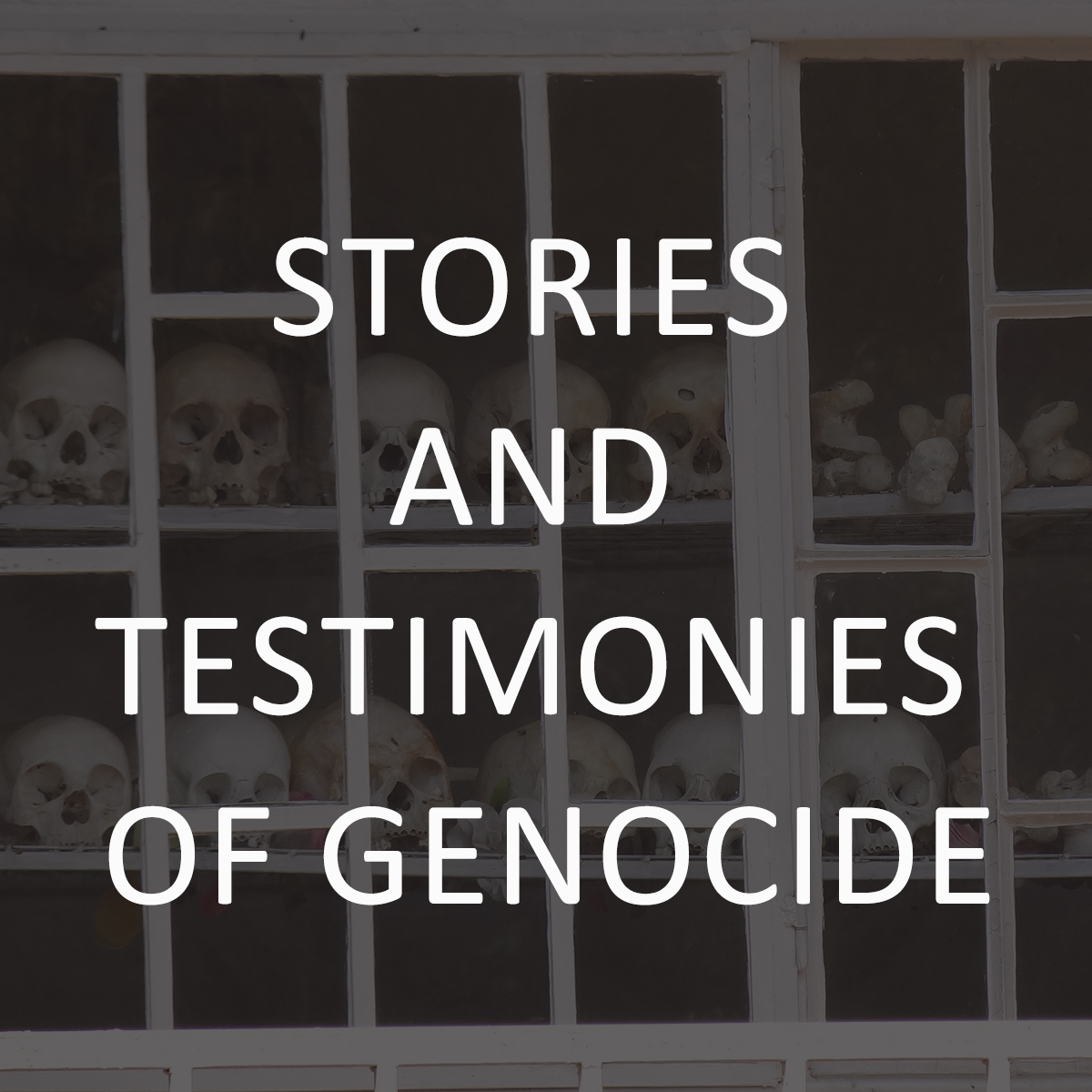 2021 Stories and Testimonies of Genocide
Wednesdays at 11:00 a.m. in July
Registration required, no fee
PSRC Stories and Testimonies od Genocide Series is sponsored by Rothman Orthopaedic Institute.

In July, PSRC will be addressing how genocide is perpetrated and remembered. With a focus on three twentieth-century genocides: the Armenian genocide, the Holocaust, and the Rwandan genocide, our programs will explore both the experience of genocide and its aftermath from the perspective of the communities that survived it and society-at-large.
Wednesday, July 7 at 11:00 a.m.
A Guided Tour of The Anne Frank House in Virtual Reality — Amsterdam, Holland
Wednesday, July 14 at 11:00 a.m.
Letters from Anne and Martin — A Live (on Zoom)
Theatrical performance by the Anne Frank Center for Mutual Respect, New York, NY
Letters from Anne and Martin is a unique production that combines the iconic voices of Anne Frank and Martin Luther King, Jr., both of whom were born in 1929 yet seemingly represent drastically different times and cultures. Developed from excerpts from Anne Frank: The Diary of a Young Girl and Dr. King's "Letter from a Birmingham Jail," this piece evokes the important messages from these legendary figures, as they write of their hopes and plans for a peaceful and unified world. This performance touches those of various backgrounds and demonstrates the universality of the human experience.
Wednesday, July 21 at 11:00 a.m.
The Rwandan Genocide and its Aftermath — Alexis Rwatambuga and Aline Ndemeye, Chesapeake, VA
Join us for a special presentation with Alexis Rwatambuga, a Rawandan Tutsi and Aline Ndemeye from the Congo, on how they survived the aftermath of the Rwandan genocide and how it continues to plague the continent of Africa.
Wednesday, July 28 at 11:00 a.m.
What Will Become of Us – 100 Years After the Armenian Genocide — Stephanie Ayanian, Bryn Mawr, PA
Filmmaker Stephanie Ayanian will discuss the Armenian Genocide, the importance of documented evidence, and the use of survivor testimony in her film What Will Become of Us.