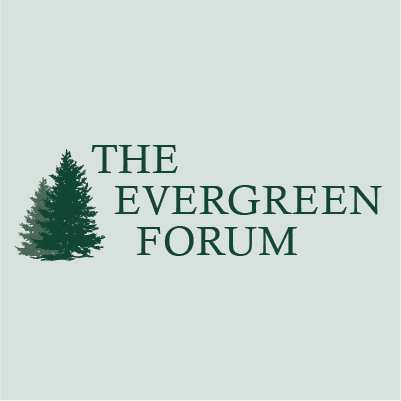 2023 Evergreen Forum Summer Sampler
Evergreen Forum corporate sponsors for spring 2023:
Brandywine Living: Princeton, Pennington, & Serenade at Princeton, Capital Health, Homewatch CareGivers,
McCaffrey's Food Markets, Penn Medicine Princeton Health, and Stark & Stark Attorneys at Law
Hybrid — In-Person at PSRC's Poor Farm Road Location and on Zoom
Wednesdays in June starting June 7 to June 28, 1:00–3:00 p.m.
Fee: $10 per session or $35 for the series
June 7 | 1:00–2:30 p.m. The Role of Men and Women in Society as Reflected in Art Through the Centuries
What does portraiture tell us about attitudes towards men and women through the centuries? We will look at art going back to the eigth century from both Europe and America.
Leader: Connie Shaffer has been a docent at the Princeton University Art Museum for the last nine years and enjoys painting.
June 14| 1:00–3:00 p.m. Antarctic Explorations
With extensive use of videos, we will examine not only the first expedition ever to cross the Antarctic Continent but also solo crossings on skis by several intrepid individual explorers, including the first crossing by a woman. In addition, we will discuss Admiral Byrd's flight to the South Pole and the Antarctic exploits of a very senior citizen.
Leader: Harold Kuskin, a retired lawyer and judge, is passionate about Antarctica and fascinated by the sagas of Antarctic explorers.
June 21 | 1:00–3:00 p.m. De-mystifying the American Judicial System
Every day, the news carries a story about the happenings in a courtroom somewhere in America. Complaints are rampant about judges not following the law or being tied to a political party or ideology. This summer sampler lecture focuses on de-mystifying the American judicial system. The course will compare and contrast federal and state court systems (New Jersey) and discuss what have become code words — judges legislating from the bench. Is it real? Do judges legislate from the bench? What do judges really do in fulfilling their charge to "interpret the law?" The course will be a lecture course with ample time for participants' thoughts and questions.
Leader: Philip Carchman is a retired judge of the Superior Court of New Jersey, Appellate Division.
June 28 | 1:00–3:00 p.m. Science in the News
This session will include two one-hour presentations and discussions representative of those offered weekly by the Science in the News panel:
• "Synthetic Embryos:" Covers the successful growth of mouse embryos from mouse stem cells outside of a mouse womb and the implications for human embryological research.
• "James Webb Space Telescope Update:"
Reviews analyses of new JWST observations and their implications for the Big Bang theory and the Standard Model of particle physics.
Leader: Harold Heft, a retired business executive with an abiding interest in many areas of science and history of science, was an experimental biopsychologist researching visual perception in his former academic life.