Elder Justice and Crisis Assistance
ELDER JUSTICE: A Call to Action on Tuesday, October 20, 3:00 p.m.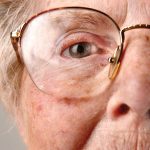 (third Tuesday of the month at 3:00 p.m.)
This presentation will discuss the statutory underpinnings and need for the program; mission, duties, and philosophy of service; how the office addresses elder financial exploitation; and challenges presented by COVID-19.
Helen C. Dodick received her J.D. from Temple Law School in Philadelphia and her Bachelor of Arts from the University of Pennsylvania. She has been serving as public guardian for elderly adults since 2009. In the course of her career, she has represented elderly and disabled clients and their families in many capacities, including counselor, court-appointed fiduciary, and manager of federally funded advocacy programs for individuals with mental illness and developmental disabilities.
The Office of the Public Guardian for Elderly Adults becomes involved in the lives of incapacitated seniors throughout the state during times of personal crisis or instability. In all cases, there has been a determination that there is no willing or appropriate family member or friend to assist the senior.
Registration required, no fee.
---
WHAT IS WORLD ELDER ABUSE AWARENESS DAY ?

The Princeton Senior Resource Center (PSRC) is committed to elder justice in our community. "We don't want to think that someone would abuse or neglect an elderly person, but unfortunately it happens far more often than we may realize. Awareness of an issue is the key to preventing further harm to our most vulnerable. The upcoming PSRC events will educate us and remind us of what to do if we suspect abuse or have been the unfortunate victim of abuse or neglect," says Sharon Hurley, PSRC director of social services.
During the month of June, PSRC is focusing on elder justice and the work of WEAAD by hosting several programs that will educate and strengthen social support in the wider Princeton community.
Monday, June 15 at 11:00 a.m.
Beware the Green-Eyed Monster: Elder Abuse and Exploitation 2020
Presenter: Robert J. Shanahan, Esq. of Shanahan and Voigt, LLC

Tuesday, June 16 at 10:30 a.m.
TED Talk — An Age for Justice: Confronting Elder Abuse in America
Wednesday, June 24 at 10:30 a.m.
Elder Justice Forum
with presentations by Bayard Rustin Center for Social Justice, WomanSpace, and Certified Wealth Management and Investment, LLC
Tuesday, July 21 at 3:00 p.m.
Elder Justice Discussion


---
ABOUT MONDAY'S EVENT
Monday, June 15 at 11:00 a.m.
Beware the Green-Eyed Monster: Elder Abuse and Exploitation 2020
Presenter: Robert J. Shanahan, Esq. of Shanahan and Voigt, LLC

A recent study found that up to one million older Americans may be targeted yearly for elder abuse. This same study indicates that family members and caregivers are the culprits in 55% of all cases. Even so, this number, and the percentage of cases involving family members, is considered greatly understated by those on the front lines of this issue: social workers and medical and legal professionals.
Astonishingly, our local authorities are less than aggressive in addressing cases of elder abuse. Some do not have the interest, others do not have the staff or money to be effective, still others believe there are more pressing issues to resolve. Yet the number of cases climbs yearly, real people in our neighborhoods and towns are seriously hurt, suffer and live their remaining years in emotional and physical pain.
This program will address the issue of elder abuse, particularly by family members, as seen through the eyes of an elder law attorney who has "boots on the ground." We will discuss the government authorities that confront this issue and where they fall short, as well as what we, as citizens, can do to protect seniors from falling prey.
ROBERT J. SHANAHAN
Robert J. Shanahan Jr. Esq. focuses his practice in estate planning, elder law and probate matters. Mr. Shanahan additionally practices in business law and nonprofit matters. He is a trained, experienced mediator and offers dispute resolution services, particularly for those arising from probate and elder law matters. Additionally, Mr. Shanahan's firm, Shanahan & Voigt, LLC, offers a breadth of additional services to families and businesses throughout central New Jersey.
Mr. Shanahan received his Juris Doctorate Degree from the Temple University School of Law in 1985, and obtained licensure in New Jersey in the same year. He received a Bachelor of Arts degree in History in 1981 from William Paterson University, with honors. Robert is a member and past president of the Hunterdon County Bar Association, and is a member of its elder law committee. He is also active in the National Academy of Elder Law Attorneys and its New Jersey Chapter. He is pro bono counsel for Volunteer Guardianship One on One, in Flemington, New Jersey, and a former president. Bob was named as a Super Lawyer in 2020.
You may contact Bob at 908.751.1551, or robert@legalcounselnj.com. For more information, visit legalcounselnj.com.
---
ABOUT THE FORUM SPEAKERS
Wednesday, June 24 at 10:30 a.m.
Elder Justice Forum
with presentations by Bayard Rustin Center for Social Justice, WomanSpace, and Certified Wealth Management & Investment, LLC

CERTIFIED WEALTH MANAGEMENT & INVESTMENT, LLC
Kurt Baker is a certified financial planner professional and accredited investment fiduciary with Certified Wealth Management & Investment, an independent Registered Investment Advisory firm. In 1978 he received a congressional appointment to attend the United States Merchant Marine Academy and graduated with a BS in Marine Engineering. In 1983 he created a real estate investment partnership beginning a long and diverse career in financial services. As a fiduciary financial advisor, he specializes in partnering with individuals and small business owners fifty and older to prepare for and enjoy a successful retirement. After the loss of his beloved son Kenny at nineteen to anxiety and depression in 2009 he co-founded Attitudes In Reverse®, a national nonprofit focusing on youth mental health awareness and suicide prevention. He is a U.S. masters swimmer, past chair of the Princeton Regional Chamber of Commerce's Plainsboro business partnership and host of the weekly radio show, Master Your Finances.
THE BAYARD RUSTIN CENTER FOR SOCIAL JUSTICE
The Bayard Rustin Center for Social Justice, located on 21 Wiggins St. in Princeton, NJ, is an educational enclave, community activist center, and safe-space for our LGBTQIA kids, our intersectional families, and all our beautifully diverse folks, connecting our disparate communities, both locally and nationally. Currently the center's virtual headquarters broadcasts a 7:00 p.m. nightly Social Justice Power Hour on the BRCSJ Facebook page with information, inspiration, and entertainment, a solace to many during this challenging time.
Carol Watchler is a retired high school educator who continues to work for a safe and welcoming climate in schools and communities across the spectrum of diversity issues. She is committed to advocacy and activism for social justice through her efforts as a board member and the community outreach coordinator for Bayard Rustin Center for Social Justice. Carol has been a leader on sexual orientation and gender identity issues in the New Jersey Education Association and the National Education Association working with school districts and community groups throughout the state to achieve respect and equity for LGBTQ persons.
WOMANSPACE
Womanspace is the leading nonprofit agency serving domestic violence and sexual assault. Heidi Mueller is the domestic violence victim response team coordinator for Womanspace. She is responsible for recruiting, training, and supervising approximately one hundred volunteers available twenty-four hours a day to respond to thirteen municipal police departments as well as the NJ State Police, TCNJ Campus Police, and Princeton University Office of Public Safety, in Mercer County. Twice annually, she conducts eighty-five hour domestic violence victim response team and sexual assault support service advocate volunteer trainings. Ms. Mueller also conducts community education sessions on the dynamics of domestic violence, its effects on children, and other related topics. She works very closely with Mercer County's Domestic Violence Liaison Officers and conducts annual law enforcement role call trainings throughout the County.