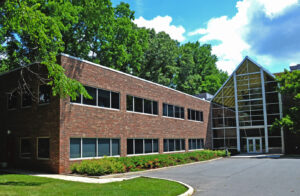 "This new building will enable us to take a major step forward in fulfilling our mission to help older adults thrive. Our desire is to create both a welcoming destination for gathering with friends and an outstanding lifelong learning environment for older adults in our community. Building on PSRC's powerful legacy in the community and standing on the shoulders of so many who have given so much, we are poised for this great new chapter in the PSRC story."
— Drew Dyson, Chief Executive Officer
THE NEED FOR PSRC HAS NEVER BEEN GREATER
Currently, adults over sixty years of age represent 21.4% of Mercer County's population; the population of older adults is expected to grow by 64% by 2030 and will represent over 26% of the overall population by 2030
The population of older adults will become more racially and ethnically diverse
The COVID-19 pandemic has highlighted the importance of helping older adults remain socially engaged, mentally stimulated, and connected with social service supports
For more information on how to make a multi-year pledge to the Lifelong Learning Capital Campaign, pledge forms are available.
DOWNLOAD PLEDGE FORM HERE
NAMING OPPORTUNITIES
A gift to the Lifelong Learning Capital Campaign is an opportunity to help shape and elevate the learning environment for our seniors. Your gift also presents a unique opportunity to be permanently recognized on our building. We encourage our donors to take advantage of these opportunities. You may also choose to honor a family member or friend through a naming opportunity. For more information, contact ladler@princetonsenior.org, or call 609.751.9699, ext. 103.