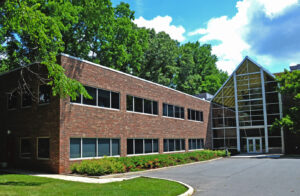 "The addition of this wonderful new building is something we had always hoped for but never really believed possible given our humble origins. This additional investment in PSRC only attests to the trust and partnership of the Princeton Community."
— Jocelyn Helm, Founding Executive Director
ABOUT 101 POOR FARM ROAD — NANCY S. KLATH CENTER FOR LIFELONG LEARNING
Total SF – 12,000 sq ft on 5.75 acre site
185+ Shared Parking Spaces
State-of-the-art classrooms for Lifelong Learning
Expansive technology lab
Welcome center and participant lounge
Administrative offices for full PSRC staff team
Possibilities for future expansion on site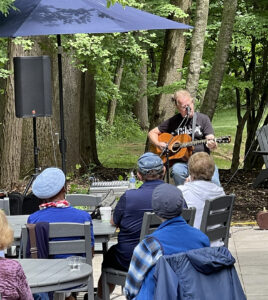 ARCHITECTS
Richardson Smith Architects: 40 Witherspoon Street, Princeton, New Jersey 08542, 609.924.4464
Richardson Smith Architects provide a full range of professional services that can be tailored to meet any project demand or requirement. The partners work closely with their clients to carefully establish initial design criteria, develop schedules and budgets, and manage all aspects of work from the design process, project coordination, and construction documentation to field administration. The office is also fully engaged with and supports sustainable design and green building strategies. RSA is a member of the US Green Building Council and has LEED certified design professionals involved in all phases of project planning, design and implementation.
BUILDER
Bancroft Construction: 700 Alexander Park, Suite 301, Princeton, NJ 08540, 609.436.5888
Located in Princeton, New Jersey, Bancroft Construction builds more than just concrete and steel; they build long-standing relationships. Bancroft commits to a partnership approach for all projects that it manages – from major developments to revitalizing world-renowned cultural landmarks. Centered around the idea of bettering our community, Bancroft assists our clients with their projects from concept to completion and proudly offers the following construction-based solutions.
PRESS
November 22, 2021 — Princeton Senior Resource Center celebrates Ribbon Cutting Ceremony!
Town Topics Newspaper November 17, 2021
Princeton Packet Newspaper November 10, 2021