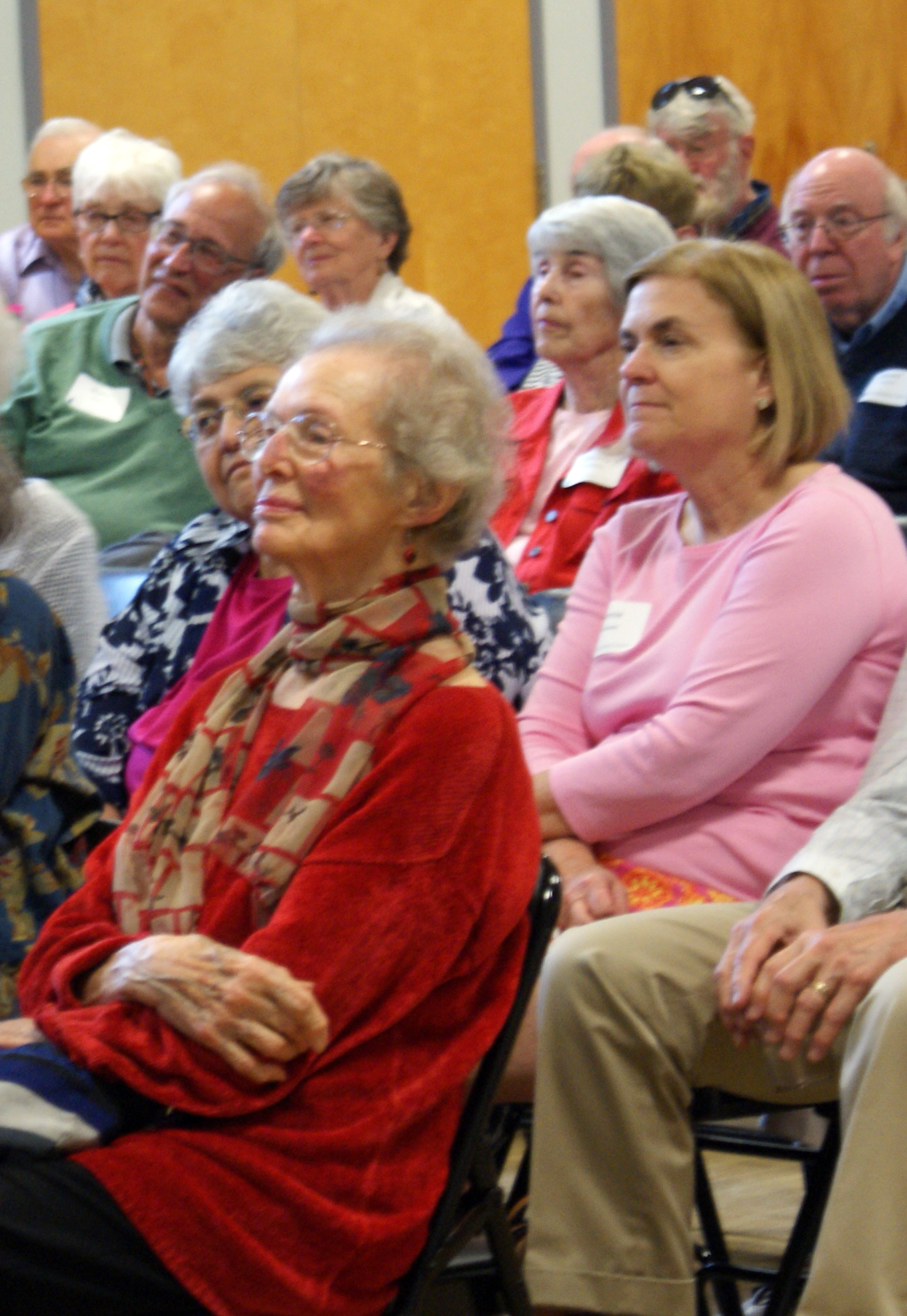 January
PROGRAM AND HIGHLIGHTS

GALLERY TALKS ON THE ROAD
Mondays in January and February beginning January 7
(no class 1/21 and 2/18), 11:00 a.m.-12:00 p.m.
Join the Princeton University Art Museum's outstanding docents as they come to PSRC to provide images of and insight into the Museum's collections and special exhibits. This 6-session course is a collaborative effort between the Princeton University Art Museum, The Evergreen Forum, and PSRC. Registration required. $65.00 for the 6-session course.
January 7 — Through the Eyes of Modigliani, with docent Connie Shaffer
Connie Shaffer has a B.A. in French from Bucknell, an M.A. in French Literature and an Ed.D. in Language Education from Rutgers and likes to incorporate French art into her curriculum
January 14 — Early Birds: America's Finest Ornithologists, with docent Laura Berlik
Laura Berlik has a BA in Fine Arts and has worked as an art therapist with both adults and children, with physical, mental, or emotional conditions.
January 28 — Richard Diebenkorn's Bay Area Art, with docent Chris Godfrey
Chris Godfrey has degrees in Art History and Fine Arts, and is a certified Bonnie Prudden Myotherapist.
February 4 — America's First Museum, with docent Marianne Grey
Marianne Grey traveled the world writing advertising copy for airlines and Mercedes-Benz after college and eventually worked in scholarly publishing, Her favorites includes American, European, Pre-Columbian and Chinese Art.
February 11 — Formline Art, with docent Wendel Lim
Wendel Lim has a degree in Chemistry from the University of the Philippines and a PhD from the University of Colorado. He taught and worked as a chemist for many years until retiring.
February 25 — Shonibare: Master Mixologist of Historical Allusions, with docent Jeanne Johnson
Jeanne Johnson is a classically trained musician with degrees from the Indiana University School of Music and Northwestern University. She has special interest in the Asian, Medieval, and Impressionist galleries.
Complete list of the dates, titles, full docent bios, and registration information can be found online here.
---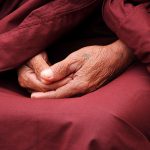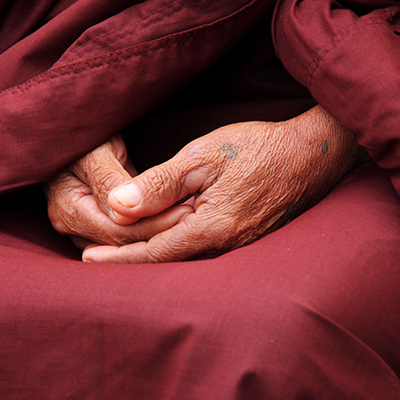 DEMYSTIFYING MEDITATION SEMINAR
Wednesdays, January 30, February 6 & 13, 10:30–11:30 a.m.
Meditation connects the mind to the body for enhanced relaxation. Join instructor Lyn Lilavati Sirota for an introduction to meditation. In this 3-part seminar, you'll learn the background, misconceptions, and techniques of meditation. No previous experience necessary. Fee: $60 residents; $80 non-residents.
---

WINTER OPERA FILM FESTIVAL
Tuesdays in January beginning January 8 at 12:30 p.m.
January 8 — Giuseppe Verdi: La Traviata (in Italian)
Angela Gheorghiu, Frank Lopardo, Leo Nucci. Running time: 2 hours, 15 minutes.
January 15 — Franz Lehar: Guiditta (in German)
Mehrzad Montazeri, Natalia Ushkova, Dietrich Siegl. Running time: 2 hours, 6 minutes.
January 22 — Jacques Offenbach: The Tales of Hoffmann (in English)
Robert Rounseville, Monica Sinclair, Moira Shearer, Bruce Dargeval, Dorothy Bond, Margherita Grandi, Ann Ayers. Running time: 2 hours, 7 minutes.
January 29 — Antonio Vivaldi: Orlando Furioso (in Italian)
Marilyn Horne, Susan Patterson, Kathleen Kuhlmann, Jeffrey Gall. Running time: 2 hours, 27 minutes.
New Location! Monument Hall Main is roomy, comfortable, and just on the other side of the courtyard from PSRC. Elevator access in building. Registration required. No fee. Sponsored by the Princeton Friends of Opera.
---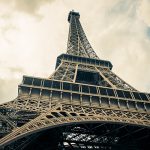 FRENCH RENDEZ-VOUS
Wednesday, January 16, 10:00–11:00 a.m.
Join Brigitte Aflalocalderon to casually share experiences with the French language and Francophone culture. Brigitte has been teaching French for twenty years both in language schools such as the Alliance Francaise in Washington, DC and privately. She's been a bilingual (French/English) editor/translator at the World Bank in Washington, DC and has published articles in French magazines designed for non-French language natives. Registration required, no fee.
Please call to be placed on the wait list, 609.924.7108.
---

FIRST FRIDAY FILM — "THE DARKEST HOUR"
Friday, January 4 at 1:00 p.m.
OA thrilling and inspiring true story begins at the precipice of World War II as, within days of becoming Prime Minister of Great Britain, Winston Churchill faces one of his most turbulent and defining trials: exploring a negotiated peace treaty with Nazi Germany, or standing firm to fight for the ideals, liberty and freedom of a nation. Churchill must withstand his darkest hour, rally a nation, and attempt to change the course of world history. Gary Oldman won the Academy Award for his role as Churchill. Starring: Gary Oldman, Kristin Scott Thomas, Lily James
Running time: 2 hours, 5 minutes
Registration encouraged, no fee.
---

FYI SEMINAR — "MANAGING CHALLENGING DEMENTIA BEHAVIORS"
Monday, January 7 at 1:00 p.m.

Managing Dementia Behaviors — has been cancelled due to a family emergency. We will be rescheduling this talk and will keep you updated. Sorry for any inconvenience.
Learn how by making simple changes, you can ease stress and significantly improve your loved one's well-being and your own caregiving experience. Barbara Forshner has been in health care for the last 14 years and is the Director of Community Relations at Artis Senior Living of Princeton Junction. Registration required, no fee.
---

FYI SEMINAR — "TIPS AND TOOLS FOR MAKING A HARD CONVERSATION EASY"
Monday, January 14 at 1:00 p.m.
Join Danielle Ulrich who will help you to navigate the sensitive subject of end-of-life decisions. She will highlight the importance of these discussions as they help families to fulfill the wishes of their loved ones. Danielle is a consultant with Seasons Hospice Care of NJ and has been in the healthcare industry for over 20 years. Registration required, no fee.
---

FYI SEMINAR — "MAINTAINING STRONG SOCIAL CONNECTIONS AS WE AGE"
Monday, January 28 at 1:00 p.m.
This workshop addresses the importance of social connectivity by interactively identifying the risks and reasons of social isolation. A discussion of resources and strategies that help to combat isolation will follow. Presenters: Asher Fink, Owner, Right at Home Mercer County and Sean Gwinne, Executive Director, Right at Home, Mercer County. Registration required, no fee.
---

TED TALKS
Every Tuesday at 10:30 a.m.
First we watch a TED Talk, then we discuss it. Discussions are facilitated by Helen Burton. All are welcome. This month's topics:
January 8 — Graham Allison – We the Future: Is war between China and the US inevitable?
January 15 — Franklin Leonard – How I accidentally changed the way movies get made
January 22 — Carl Honore – In praise of slowness
January 29 — Michael Patrick Lynch – How to see past your own perspective and find truth
---

MEN IN RETIREMENT — NO MEETING IN JANUARY
---

WOMEN IN RETIREMENT — "HEART HEALTH FOR WOMEN"
Friday, January 18 at 10:30 a.m.
Heart disease is the #1 killer of American women. The incidence of heart disease increases as a woman ages. The challenge is that women may often experience symptoms that are different from those experienced in men. It is important for women to understand their unique symptoms of heart disease and to learn ways to reduce their risk of cardiovascular disease in the future. Dr. Lisa Monahan is board certified in echocardiography, nuclear cardiology, vascular interpretation and internal medicine at Capital Health. All are welcome.
---

TRANSITION TO RETIREMENT
Friday, January 18 at 3:00 p.m.
This group addresses the many kinds of issues that can arise during the transition to retirement. The group is facilitated by John George, PhD, licensed psychologist, and Dave Roussell, MSEd, MSW, LSW, PSRC Care Coordinator and HomeFriends Coordinator.
---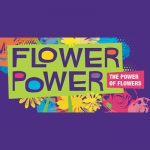 2019 PHILADELPHIA INTERNATIONAL FLOWER SHOW: FLOWER POWER BUS TRIP
Tuesday, March 5, 9:00 a.m. to 4:00 p.m. (Please be at the bus by 8:45 a.m.) Depart/Return: Community Park North Parking Lot on Mountain Avenue & Route 206
Fee: $52.00 (non-refundable) includes roundtrip motor coach bus transportation and entrance fee to the show
Register at the Princeton Recreation Department 380 Witherspoon St., Princeton NJ or http://register.communitypass.net/princeton, 609.921.9480.
---

YOUR ENGAGED RETIREMENT: A LECTURE SERIES "LEGAL AND ESTATE PLANNING WITH FIONA VAN DYCK"
Monday, January 28 at 7:00 p.m.
Princeton Public Library in the Newsroom
(PSRC and the Princeton Public Library are co-sponsoring this series of free informational lectures on a wide array of retirement issues.)
Legal and Estate Planning: what you need to know about estate and long-term care planning in these turbulent times. Fiona Van Dyck, Esquire, will discuss what legal documents you need to have now to protect yourself and your family. Fiona has over 20 years of experience practicing law. She dedicates Van Dyck Law to assisting individuals and families in formulating estate plans, protecting the interests of a disabled or elderly family member, and probating the will of a deceased loved one. She is also a member of the Board of Trustees of PRSC.
COMING UP:
Monday, February 25 — Financial Basics for the 50+