---
December
PROGRAM AND HIGHLIGHTS
Programs meeting virtually on Zoom as well as in-person programming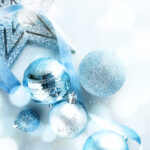 ANNUAL HOLIDAY PARTY (In-person at Suzanne Patterson Building)
Thursday, December 9, 1:00–3:00 p.m.
Join us for a festive buffet at PSRC's Suzanne Patterson Building while you mingle and jingle with the Ho Ho Ho's and Dave Saltzman on the piano. Come for the songs, cheer, good will, raffles, and friendship.
Transportation is available to and from the Suzanne Patterson Building by the Muni Bus, Crosstown, or by carpool, all of which we encourage! The festivities begin at 1:00 p.m. Because we cannot accommodate early arrivers, please note that our doors open at 12:45 p.m. $5 per person. Register at princetonsenior.org, call 609.751.9699, or in-person at our 101 Poor Farm Road location. Seating is limited.
All partygoers including staff and volunteers must show proof of vaccination. You'll also be asked to fill out a waiver (if you haven't already) and a health screening form. Mask wearing is required except while eating and drinking. We're looking forward to celebrating with you!
The 2021 PSRC Holiday Party is sponsored by:
Association of Elder Care Professionals
Bloomberg Philanthropies
Brandywine Living: Princeton, Pennington, & Serenade at Princeton
Dave Saltzman
The Ho Ho Ho's
Ovation at Riverwalk
Princeton Public Works
PSRC Board & Volunteers
Stony Brook Garden Club
Terra Momo Bread Company

---

PLANES, TRAINS, AND AUTOMOBILES
Various days and times in December
Fee: $10 each/$35 for the series
The holidays inaugurate the winter travel season, as tens of millions of us move from place to place to see relatives, friends, and go on vacation. PSRC celebrates travel with this series on transit and transportation, focusing on how we get where we want to go.
Wednesday, December 1 at 1:00 p.m.
Moving the Millions — New York Transit Museum
Brooklyn, NY
The New York Transit Museum is dedicated to telling and preserving the stories of mass transportation. In this program, we will discover the magnitude and complexity of New York City's public transportation system by exploring elements of construction, social history, engineering, and impact over time in this introduction to transit history.
Wednesday, December 8 at 1:00 p.m.
Barber Vintage Motorsports Museum
Birmingham, Alabama
Join us on a tour of the largest motorcycle museum in the world. It contains more than 1,600 vintage and modern motorcycles and racing cars which includes the largest collection of Lotus race cars. The motorcycle collection includes bikes dating from 1904 to present production, with more than 900 motorcycles on display at any time. The collection comes from twenty-two different countries and represents over 220 manufacturers from as far away as Australia, New Zealand, and Sweden.
Wednesday, December 15 at 1:00 p.m.
U.S. Army Transportation Museum
Fort Eustis, Virginia
The story of the Army's Transportation Corps, from horse-drawn wagons of the Revolutionary War to armored vehicles being used today, is told through exhibits, models, and dioramas. The collection includes nearly 100 macro artifacts ranging from planes, helicopters, tugboats, and landing craft to trucks, jeeps, hovercraft, and trains.
Thursday, December 16 at 11:00 a.m.
Northlandz
Flemington, NJ
Northlandz, the "World's Largest Miniature Wonderland" is a Guinness Book of World Records attraction. The site includes 100 trains running on more than seven miles of scale railroad track. Explore the museum along with a behind-the-scenes tour.
Wednesday, December 22 at 10:00 a.m. — CANCELLED
Autostadt
Wolfsburg, Germany
The Autostadt is the Volkswagen Group's museum which is adjacent to the company's Wolfsburg, Germany factory. Through this virtual tour of the Autostadt, experience the various Volkswagen Group brands and their commitment to automobile design with a focus on exhibitions related to sustainability.
PSRC's Planes, Trains, and Automobiles Series is sponsored by Artis Senior Living, Angelion Mobility, and Oasis Senior Advisors.
---

FIRST FRIDAY FILM — "LITTLE WOMEN"
Friday, December 3 at 1:00 p.m.
Writer-director Greta Gerwig has crafted a film that draws on both the classic novel and the writings of Louisa May Alcott. The story unfolds as the author's alter ego, Jo March reflects back and forth on her fictional life. In Gerwig's take, the beloved story of the March sisters, four young women each determined to live life on her own terms, is both timeless and timely. Academy Award and Golden Globe Award nominations.
Starring: Saoirse Ronan, Emma Watson, Meryl Streep, Laura Dern
Running time: 2 hours, 15 minutes; Genre: Drama, Romance; Rated: PG
Registration required, no fee.
---

FYI SEMINAR — "YEAR-END TAX PLANNING STRATEGIES"
Friday, December 10 at 11:45 a.m.
Get information on year-end tax planning opportunities and learn about having a tax game plan for 2022 and beyond. Topics will include required minimum distribution (RMD) strategy, Roth conversions, Roth IRA's vs traditional IRA's and pre-tax retirement accounts, as well as important estate planning rules to understand.
Presenters: C. Greg Crothers and Joseph Tortis are Certified Financial Planners that offer educational classes to the community on various areas relating to retirement planning. They specialize in helping individuals and families develop a comprehensive game plan for retirement in the areas of investment planning, tax management, and insurance solutions.
Registration required, no fee.
Sponsors: Homewatch CareGivers, NightingaleNJ Eldercare Navigators, and Penn Medicine Princeton Health & Home Health
---

FYI SEMINAR — "GEORGIA O'KEEFE: AN INTERACTIVE PRESENTATION"
Friday, December 17 at 11:45 a.m.
Georgia O'Keeffe was born on a Wisconsin farm in 1887. Free spirited and interested in art from a young age, O'Keeffe moved to Chicago to begin her formal education at the Art Institute of Chicago and then at the Art Students League in New York. Her highly abstract drawings caught the attention of future husband, Alfred Stieglitz, an art dealer and photographer. After studying and teaching art in various places, developing her signature modernist style based on natural forms, O'Keeffe moved to New York at the behest of Stieglitz. In 1929, she began her iconic southwest series based on New Mexico's landscapes, animal skulls, and flowers.
Join Lisa Bayer from Always Best Care Senior Services to learn more about this notorious female trailblazer and to create your own modernist masterpiece using oil pastels. No previous art skills are required. Oil pastel kits and paper will be provided. Limited to 30 participants. This presentation will be held on Zoom.
Registration required, no fee.
Sponsors: Homewatch CareGivers, NightingaleNJ Eldercare Navigators, and Penn Medicine Princeton Health & Home Health
---

TED TALKS
Every Tuesday at 10:30 a.m.
First we watch a TED Talk, then we discuss it. Discussions are facilitated by Helen Burton. All are welcome. This month's topics:
December 7 — Colin Powell: Kids need structure
December 14 — Hrishikesh Hirway: What you discover when you really listen
December 21 — Jimmy Wales: The birth of Wikipedia
December 28 — John Wooden: The difference between winning and succeeding
Sponsors: McCaffrey's Food Markets and Princeton Care Center
---

LIBRARY READS
Monday, December 6 at 1:00 p.m. via Zoom
Calling all readers — Princeton Public Library staff will showcase some great recent and notable book titles to add to your to-be-read list. You can also ask for personalized book recommendations.
Presented by Princeton Public Librarians
Registration required, no fee.
---

MEN IN RETIREMENT — "CURRENT EVENTS" (In-Person at PSRC's Poor Farm Road location)
Friday, December 10 (note different date this month) at 10:00 a.m.
Lloyd Fredricks will lead a round table (chair) discussion of current events. Everyone will have an opportunity to speak on the topic and express their opinion. This is a chance to be heard in an informal and supportive environment. Lloyd always picks interesting subjects and there's plenty of lively conversation! Registration is mandatory and is limited to 22 participants. See PSRC's safety protocols for in-person programs. All are welcome.
Preregistration required, no fee. See PSRC's safety protocols for in-person programs
PSRC's Safety Protocols for In-Person Programs
Safety measures for all staff, volunteers, and participants: • Proof of vaccination • Health check forms to be filled out each time one enters our buildings • Mask wearing at all times • PSRC covid waiver
---

WOMEN IN RETIREMENT — not meeting in December
---

TRANSITION TO RETIREMENT (In-person at PSRC's Poor Farm Road Location — Hybrid)
Friday, December 17 at 3:00 p.m.
This group addresses the many kinds of issues that can arise during the transition to retirement. The group is facilitated by Dave Roussell, MSEd, MSW, LSW, PSRC care coordinator and HomeFriends coordinator.
---

RESCHEDULED PROGRAM
EVERYTHING YOU LEARNED ABOUT LEARNING IS WRONG: DISORIENTING DILEMMAS, COMFORT ZONES, AND LIFELONG LEARNING (HYBRID)
Monday, December 6, 10:00 a.m.
You can't teach an old dog new tricks…or can you? Understanding the complexities of adult learning theory are crucial for effective lifelong learning. In this lecture we will explore Jack Mezirow's transformational learning theory and Lev Vygotsky's zone of proximal development and scaffolding in order to understand how adult learners learn most effectively.
Dr. Drew A. Dyson is the CEO of PSRC and holds a PhD in Education & Formation from Princeton Theological Seminary.
Registration required, no fee.
---

TECHNOLOGY WORKSHOP: "THE CLOUD"
Tuesday, December 7 at 1:00 p.m.
Do you know what "the cloud" is? Is "the cloud" safe?
Join us for a ninety-minute Zoom class devoted to online storage and internet basics. We'll explain how the various storage offerings from Microsoft (OneDrive), Apple (iCloud), Google (Drive), DropBox, and others work, why you should consider them, how they keep your documents safe, and their cost.
You'll also learn how the Internet works, understand what a "router" does, how wifi works, and the role your internet service provider plays. We'll also cover good online security practices.
Instructors: Don Benjamin and Evelyn Sasmor
Registration required, no fee.
---

THE MAGIC GARDENS, PHILADELPHIA, PA
Thursday, December 9 at 11:00 a.m.
Fee: $10
Learn about Philadelphia's Magic Gardens which is an immersive mixed media art environment that is completely covered with mosaics. Over thirty years ago, the creator Isaiah Zagar, used handmade tiles, bottles, bicycle wheels, mirrors, and international folk art to chronicle his life and influences. Find out how the artist started the project, why it was nearly destroyed, and learn about the many objects throughout the space, from Mexican folk art to a Kohler toilet.
PSRC's The Magic Gardens Program is sponsored by The Bank of Princeton.
---

NATIVITY ART AT GLENCAIRN MUSEUM, BRYN ATHYN, PA
Tuesday, December 14 at 1:00 p.m.
The collection at Glencairn Museum, Bryn Athyn, Pennsylvania, contains many artworks depicting the Nativity and infancy of Jesus Christ, including paintings, illuminated manuscripts, sculptures, and stained-glass windows. Most of these works, which date from the medieval period to the present, were collected or commissioned by Raymond Pitcairn, who designed and built Glencairn, a castle-like home for his family and art collection. Since 2009, the Museum's annual World Nativities exhibition has been presenting dozens of three-dimensional Nativity scenes borrowed from other museums, along with examples from its own growing collection. The goal of this exhibition is to demonstrate how artists around the world seek to give the Nativity story relevance by relating it to their own spiritual, intellectual, cultural, or regional environments.
This virtual program will serve as an introduction to Glencairn Museum's annual World Nativities exhibition.
Registration required, no fee.
PSRC's Nativity Art at Glencairn Museum Program is sponsored by Star of David Memorial Chapel.
---

HOW THE GRINCH STOLE CHRISTMAS AND THE AMAZING WORLD OF DR. SEUSS, SPRINGFIELD, MASSACHUSETTS
Friday, December 17 at 1:00 p.m.
Located in Theodor Geisel's hometown, the Amazing World of Dr. Seuss Museum invites virtual visitors to experience the author's childhood in Springfield, Massachusetts. See recreations of his favorite places in the city that inspired him to create some of his most iconic stories and interact with some of the characters that made Dr. Seuss a household name, including the Grinch who stole Christmas. This tour also features a look into the private life of Ted Geisel. Experience how he lived by examining his personal belongings from his home in La Jolla, California and his secret art. This tour is presented live and is followed by a Q & A session.
Registration required, no fee.
PSRC's How the Grinch Stole Christmas Program is sponsored by The Bank of Princeton.
---

WILLIAMS REINDEER FARM, PALMER, ALASKA
Tuesday, December 21 at 1:00 p.m. Fee: $10
There is much to know about these fascinating creatures that we celebrate each holiday season. Learn the history of reindeer in North America. In addition to the farm tour, you will discover interesting facts about reindeer adaptations that have made it possible for them to thrive in harsh environments and about their domestication thousands of years ago in Siberia. There's more to know about reindeer than Rudolph!
PSRC's Williams Reindeer Farm Program is sponsored by Lawrenceville Optician and Rothkkoff Law Group.
---

GENTLE YOGA + NIDRA — Fall Quarter
Mondays through December 27, 10:00 a.m.
Fee: $75 per quarter
This expansive workshop encompasses yoga postures, yogic breathing, an explanation of the science of yoga sound which creates profound deep relaxation, and some meditation. It is suitable for new students and seasoned practitioners. Participants will need a yoga mat and/or clear floor space, water bottle, and comfortable clothes.
Instructor: Joy Cline-Okoye
---

MINDFUL CHAIR YOGA & MEDITATION — Fall Quarter
Thursdays through December 16, 10:00 a.m.
Fee: $75 per quarter
Chair yoga is a gentle, versatile form of yoga utilizing a chair that is adaptable for all skill levels and abilities and for those with balance issues and injuries. This includes participants who spend their time commuting, sitting at a desk, or suffer with limited mobility or chronic conditions. It is therapeutic in nature and welcoming to all populations. Participants will enjoy a restorative experience that is breath, body, and spiritually focused. Students will learn techniques to gain flexibility, strength, balance, and energy while increasing range of motion and delving into the serenity of a relaxing class that moves at a mindfully slow pace. Important note: please do not use a rolling chair or a chair with arm rests.
Instructor: Lyn Lilavati Sirota
---

STAY-WELL CHAIR EXERCISE
Tuesdays, beginning December 7 through December 28, 1:00 p.m.
Fee: $30
Join us on Zoom for a month-long aerobics workshop that will help build endurance and strengthen your body, mind, and soul. This chair aerobics class is designed for those seeking a gentle yet lively form of exercise.
Instructor Laraine Alison offers a fun, music filled class that will help you to forget you are even exercising. You will need hand weights (or use water bottles or cans), therapy bands, comfortable clothing, water, and a smile.
---

TABLE TENNIS (In-person at Suzanne Patterson Building)
Mondays and Fridays, 1:00 p.m. to 4:00 p.m.
Come for camaraderie, exercise, and fun! All skill levels are invited to participant in this energetic sport. We will be open for three time slots: 1:00 to 2:00 p.m., 2:00 to 3:00 p.m., and 3:00 to 4:00 p.m. 12 players per time slot, please make sure to register in advance. At this time, we are not accepting walk-ins.
Preregistration required, no fee. See PSRC's safety protocols for in-person programs
PSRC's Safety Protocols for In-Person Programs
Safety measures for all staff, volunteers, and participants: • Proof of vaccination • Health check forms to be filled out each time one enters our buildings • Mask wearing at all times • PSRC covid waiver
---

BASIC DRAWING: BEGINNERS TO ADVANCED INTERMEDIATE
Tuesdays through December 14, 9:30 a.m.
Fee: $80 per 8 Sessions
This course introduces students to a variety of easy to learn drawing techniques and encourages students to develop their own style. Each interactive session includes a specified lesson plan, with practice and drills, time to share, and personalized critiques designed to unblock the artist in you, tap into your imagination, unleash your creativity, and exercise your memory, analytical and small motor skills.
There is a minimum of 6 registrants for course viability and a maximum of 15 students.
Instructor: Denise McDaniel
---

ELEMENTS OF PAINTING —Winter Session
Wednesdays at 2:00 p.m.
Fee: $80
The winter session will begin in January. Stay tuned for registration details.
Instructor: Christina Rang
---

MEMOIR WRITING WITH JENNIFER — Fall Quarter
Thursdays through December 16, 1:00 p.m.
Fee: $75 per quarter
What's your story? In our online memoir workshop, you will learn how to get started on mining your memories and shaping them into well-crafted pieces. We will engage in writing exercises, discuss the craft of writing, and share examples from several published memoirs to inspire you. Limited to 15 participants. Call for availability.
Instructor: Jennifer Altmann
---

MASTERING THE ART OF PAINTING — Winter Session
Fridays at 2:00 p.m.
Fee: $80
The winter session will begin in January. Stay tuned for registration details.
Instructor: Christina Rang
---

GAMES DAY AT PSRC (In-person at Suzanne Patterson Building)
Tuesdays, 1:00 to 4:00 p.m.
Come with a partner or a few friends to enjoy game playing at PSRC. Mahjongg (bring your own set), Scrabble, and Social Bridge.
Preregistration required, no fee. See PSRC's safety protocols for in-person programs
PSRC's Safety Protocols for In-Person Programs
Safety measures for all staff, volunteers, and participants: • Proof of vaccination • Health check forms to be filled out each time one enters our buildings • Mask wearing at all times • PSRC covid waiver