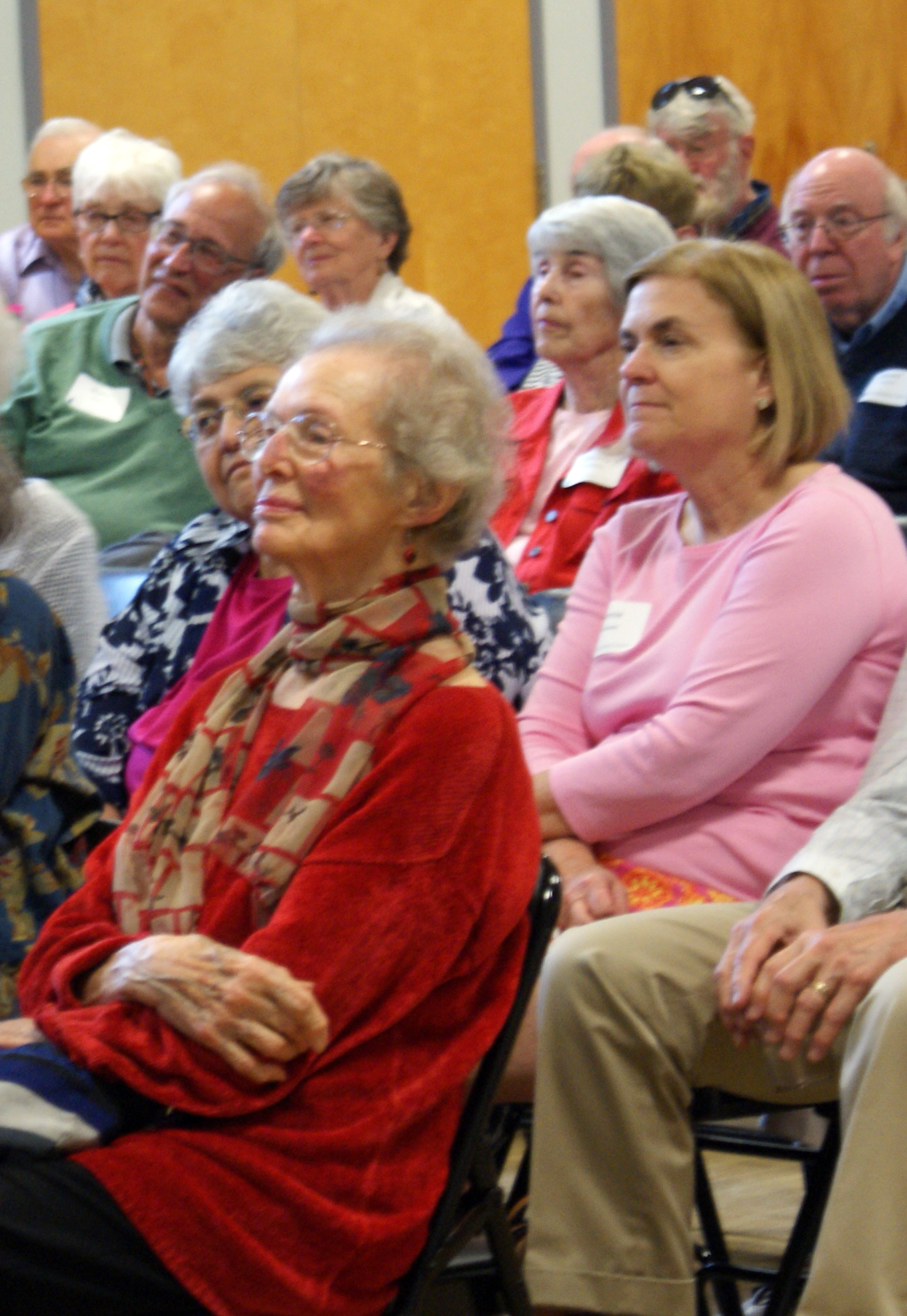 March
PROGRAM AND HIGHLIGHTS

AUTHOR TALK — ASHTON APPLEWHITE
"THIS CHAIR ROCKS: A MANIFESTO AGAINST AGEISM"
Monday, March 18 at 4:00–5:30 p.m.
at Labyrinth Books, 122 Nassau Street
From childhood on, we're barraged by messages that it's sad to be old: that wrinkles are embarrassing and old people useless. Author and activist Ashton Applewhite believed them too—until she realized where this prejudice comes from and the damage it does. Lively, funny, and deeply researched, This Chair Rocks traces Applewhite's journey from apprehensive boomer to pro-aging radical, and in the process debunks myth after myth about late life.
Register at PSRC (princetonsenior.org or 609.924.7108) for the opportunity to purchase the book This Chair Rocks at the event for a discounted rate. No fee for the talk. Registration required.
Co-sponsored by Princeton Public Library, Labyrinth Books, and the Princeton Senior Resource Center.
---

FIRST FRIDAY FILM — "FIRST MAN"
Friday, March 1 at 1:00 p.m.
First Man is the riveting story behind NASA's first manned mission to the moon focusing on Neil Armstrong's walk on the lunar surface and the decade leading to the historic Apollo 11 flight.
Starring: Ryan Gosling, Claire Foy, Corey Stoll, Pablo Schreiber
Running time: 2 hours, 21 minutes
Registration required, no fee.
---

FYI SEMINAR — "SEPSIS—WHEN AN INFECTION BECOMES LIFE THREATENING"
Monday, March 11 at 1:00 p.m.
Although it is most common in older adults or those with weakened immune systems, anyone can develop sepsis—a potentially life-threatening infection complication. Join Craig Gronczewski, MD, MBA, Chairman of the Department of Emergency Medicine at Penn Medicine Princeton Health, for a discussion on the signs and symptoms of sepsis, who is at risk, and ways to prevent and treat sepsis.
Registration required, no fee.
Sponsor: Penn Medicine Princeton Health
---

FYI SEMINAR — "AGING LIFE CAREGIVING 101"
Monday, March 18 at 1:00 p.m.
Join Christopher Kellogg, MSW, LSW as he leads an informative workshop about anticipating care needs, and how those needs are impacted by your loved one's medical, financial, and legal situation. Learn how to think and act proactively about aging life care needs.
Chris Kellogg earned his BA degrees in Psychology and Sociology from West Virginia Wesleyan College and his MSW from Boston University with a concentration in Gerontology in 2001. He has been practicing as a NJ Board Certified Licensed Social Worker for more than 20 years and is the co-owner of NightingaleNJ.
Registration required, no fee.
Sponsor: Tranquil Transitions
---

FYI SEMINAR — "INSURANCE FRAUD AND YOU"
Monday, March 25 at 1:00 p.m.
Insurance fraud is more pervasive and damaging than you might realize. Everyone is vulnerable to becoming a victim, directly or indirectly. In this session, Tracy M. Thompson, Acting NJ Insurance Fraud Prosecutor, will discuss the different forms of insurance fraud and ways to protect you and your family. Plus, you will discover how to identify potentially fraudulent insurance schemes and why you should report suspected activities to the New Jersey Office of Insurance Fraud Prosecutor.
Registration required, no fee.
Sponsor: BlackRock, Inc.
---

TED TALKS
Every Tuesday at 10:30 a.m.
First we watch a TED Talk, then we discuss it. Discussions are facilitated by Helen Burton. All are welcome. This month's topics:
March 5 — Margaret Heffernan: Forget the pecking order at work
March 12 — Barbara Natterson Horowitz: What veterinarians know that physicians don't
March 19 — Cary Fowler: One seed at a time, protecting the future of food
March 26 — Frans de Waal: Moral behavior in animals
---

MEN IN RETIREMENT — "CURRENT EVENTS DISCUSSION"
Friday, March 1 at 2:00 p.m.
Men in Retirement's current events discussion will be led by Lloyd Fredricks and Mike Dubrow. There have been great topics in the past with very lively discussions. Everyone has an opportunity to speak on the topic and express their opinions. This is a chance for you to be heard in an informal and supportive environment. Lloyd and Mike always pick interesting subjects! All are welcome.
---

WOMEN IN RETIREMENT — "THE HISTORY OF FRAGRANCE: 1600 B.C. TO COCO CHANEL"
Friday, March 15 at 10:30 a.m.
Did you know that perfumes originated from basic essential oil blends used as early as 1600 B.C.? Join Mr. Sevi Adat, fragrance developer, to learn the history and benefits of perfumes and the geographical expansion of perfumes to Europe, specifically France. Also discussed are the events that occurred after Coco Chanel launched Chanel No. 5 which exposed the world to the power of perfume as a fashion and beauty accessory. All are welcome.
---

TRANSITION TO RETIREMENT
Friday, March 15 at 3:00 p.m.
This group addresses the many kinds of issues that can arise during the transition to retirement. The group is facilitated by John George, PhD, licensed psychologist, and Dave Roussell, MSEd, MSW, LSW, PSRC Care Coordinator and HomeFriends Coordinator.
---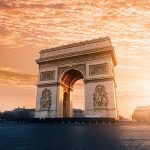 NEW! FRENCH RENDEZ-VOUS — 6-SESSION SERIES
Wednesdays, beginning March 6 through April 10, 1:00–2:15 p.m.
This 6-session series is perfect for those who are looking for an opportunity to brush-up on one's French language skills. Whether you are embarking on a trip to a French-speaking country or wish to practice just because you enjoy the language, you'll enjoy this friendly, relaxed class. The course is designed for those with a good to strong command of the French language.
Fee: $60/session for residents; $80/session for non-residents.
---

NEW! ZUMBA GOLD
Thursdays in March, 12:00–12:45 p.m.
Fabulously fun with no previous experience necessary. This Zumba class recreates all the moves you love at a lower-intensity with easy-to-follow steps that focus on balance, flexibility, range of motion, muscle conditioning, cardiovascular endurance, and coordination. This class checks off all the boxes and will leave you feeling strong and empowered. Join certified Zumba Gold instructor Abigail Pinheiro who will show you how to mix movement, music, merriment, and improve health.
Fee: $32/mo residents; $40/mo non-residents.
---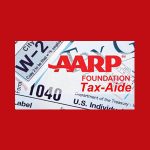 FREE TAX ASSISTANCE FOR SENIORS
Fridays, through April 12, Appointments begin at 9:00 a.m.
AARP sponsors free tax assistance for low and moderate-income people, with special attention to those age 60+ in the wider Princeton area. IRS-trained volunteers from AARP will be available to prepare individual New Jersey State and Federal returns which will be filed electronically. Volunteer preparers are particularly familiar with tax regulations and rebate programs that affect seniors. By appointment only: 609.924.7108.
---

SPECIAL SPEAKER SERIES: PREPARING YOURSELF FOR LIFE WITHOUT A PAYCHECK
Friday, March 22 at 2:00 p.m.
This workshop will offer a comprehensive overview of investment budgeting strategies, investment options and the pitfalls to look out for, what to expect from an investment provider so that your interests are best represented in your investment strategies, and what investing instruments might be best for the mature investor.
Presenter: Robert B. Dunn, President and Managing Partner of Private Wealth Management Group
Registration required, no fee.
---

TECHNOLOGY WORKSHOP: OFFICE BASICS
Monday, March 25 at 1:00 p.m.
This class will cover office application "suites," including Microsoft Office (Word, Excel, PowerPoint), Apple iWorks (Pages, Numbers, Keynote), OpenOffice, and OfficeLibre. We'll explain what the suites include, their cost, which of the included applications can be used best for particular needs, the differences among the different suites, and which devices they are designed for. We'll also provide examples and demonstrations.
Instructors: Donald Benjamin, Craig Sanders
Registration required, no fee.
---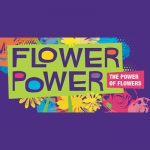 2019 PHILADELPHIA INTERNATIONAL FLOWER SHOW: FLOWER POWER BUS TRIP
Tuesday, March 5, 9:00 a.m. to 4:00 p.m. (Please be at the bus by 8:45 a.m.) Depart/Return: Community Park North Parking Lot on Mountain Avenue & Route 206
Fee: $52.00 (non-refundable) includes roundtrip motor coach bus transportation and entrance fee to the show
Register at the Princeton Recreation Department 380 Witherspoon St., Princeton NJ or http://register.communitypass.net/princeton, 609.921.9480.