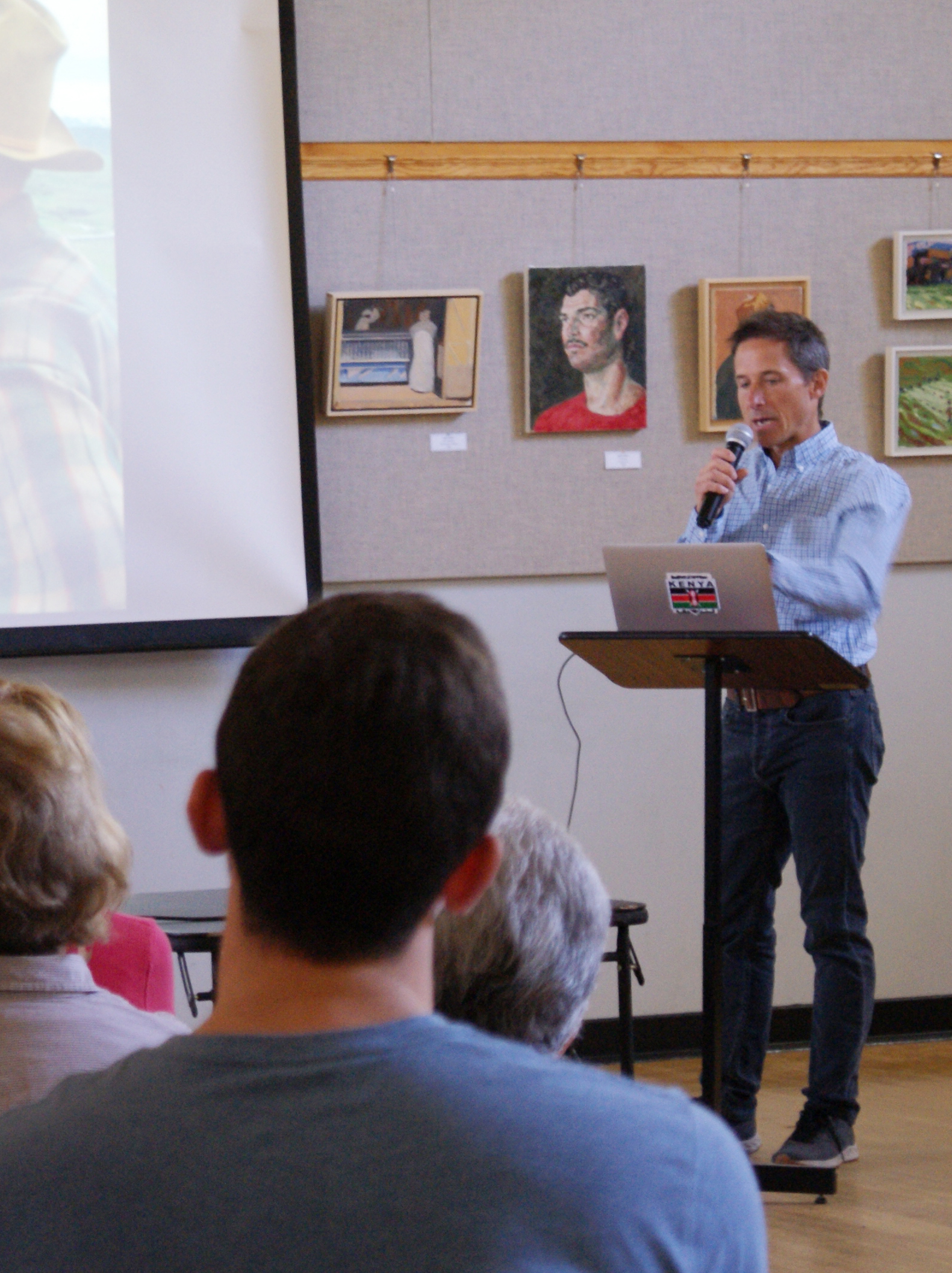 May 27–31
PROGRAM AND HIGHLIGHTS

MINDFUL CHAIR YOGA & MEDITATION
Special $15 drop in through June
Tuesdays and Thursdays
We have a special $15 drop in fee through June. Try it out!
MORE INFORMATION ABOUT EXERCISE GROUPS
---

TED TALKS
Every Tuesday at 10:30 a.m.
First we watch a TED Talk, then we discuss it. Discussions are facilitated by Helen Burton. All are welcome. This week's topic:
May 28—Wendy Suzuki: "The brain changing benefits of exercise"
---

NEXT CHAPTER: WIDOWS & WIDOWERS GROUP
Tuesday, May 28 at 10:45 a.m.
(Usually meets the second and fourth Tuesdays of the month) Next Chapter is for men and women that have moved through the early stages of grief, after losing a spouse, and are starting to feel ready to engage with people and activities.
---

SCRABBLE, CANASTA, SOCIAL BRIDGE, & OTHER GAMES
Tuesdays, 12:00 noon-4:00 p.m.
Come by and enjoy a friendly game or two. Let us know if there's a game you'd like to play! 
---

TECHNOLOGY LAB
Tuesdays, 1:00-4:00 p.m.
Wednesdays, 1:00-4:00 p.m.
Fridays, 10:00 a.m.-1:00 p.m.
Free help in the Technology Lab with our experienced, patient, expert volunteers. Bring your own device or use ours. Just drop in.
---

The Hun School of Princeton Presents Alfred Hitchcock's Classic Thriller: Notorious
Thursday, May 30 at 1:00 p.m.
Join students and teachers from The Hun School at PSRC for a special screening of the 1946 movie Notorious starring Cary Grant, Ingrid Bergman, and Claude Rains. Before the screening, the program will kick off with a meet & greet event with the students who have been studying Alfred Hitchcock films as part of a special spring elective course at Hun. We look forward to seeing you there! Light refreshments.
Registration required, no fee.