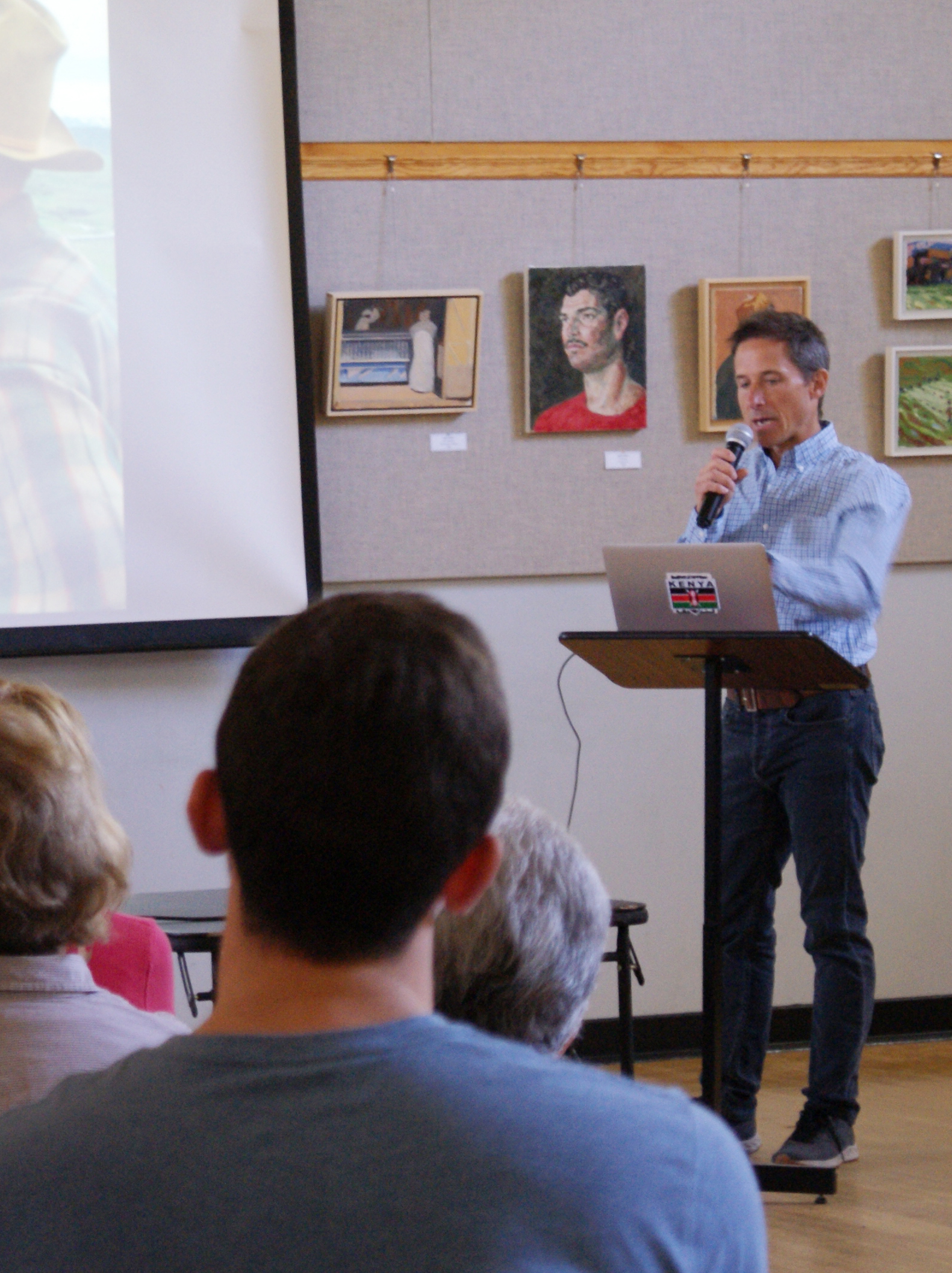 September 16–20
PROGRAM AND HIGHLIGHTS

A TRIBUTE TO THE STATE'S LITERARY HISTORY AND TRADITION
Tuesday, September 17 at 1:00 p.m.
Distinguished author Ann McKinstry Micou comes to PSRC to discuss her annotated collection of fiction set in New Jersey. Her collection shines a light on the engrossing history and literary importance of New Jersey's cities, suburbs, farms, and shore. She'll discuss historical context, social interaction, landscapes — including the influence of Princeton University — from the very end of the 18th century to the early 21st century.
Ms. McKinstry Micou will highlight interesting facts about renowned authors. Some of them, such as Walt Whitman, were born or lived in New Jersey for a long time; while others, who are known for distinctive settings, have chosen to write about New Jersey. For example, F. Scott Fitzgerald's This Side of Paradise is set in Princeton, and Stephen Crane, famous for The Red Badge of Courage, wrote mystery tales about the Jersey Shore.
This talk is perfect for literature lovers as well as though who have a curiosity about fiction set in their home state of New Jersey.
Registration required, no fee.
---
BEREAVEMENT GROUP
Monday, September 16 at 1:00 p.m. (Note different location)
(Usually meets the third Monday of each month.)
For those who have lost a loved one.
Call Sherri Goldstein 609.819.1226 to attend.
Monument Hall – East Conference Room
---

FYI SEMINAR — "AGING IN PLACE SAFELY"
Monday, September 16 at 1:00 p.m.
This FYI will offer information to help you or your loved one live independently and safely. Bobbie Burkhart is a professional home organizer who specializes in helping seniors age in place safely and in helping seniors and their families with the downsizing process.
Registration required, no fee.
Sponsors: Oasis Senior Advisors & Ovation at Riverwalk
---

TECHNOLOGY LAB
Tuesdays, 1:00-4:00 p.m. (extended hours on Tuesdays through month of September!)
Wednesdays, 1:00-4:00 p.m.
Fridays, 10:00 a.m.-1:00 p.m.
Free help in the Technology Lab with our experienced, patient, expert volunteers. Bring your own device or use ours.
No Fee. Registration encouraged.
---

GRANDPARENTING GROUP
Tuesday, September 17 at 1:00 p.m.
(Meets the third Tuesday of the month.) Conversation about the joys and challenges of grandparenting with Lenore Sylvan.
---

ALL YOU WANT TO KNOW ABOUT PRINCETON PARKING WITH MEMBERS OF THE TOWN COUNCIL
Friday, September 20 at 12:30 p.m.
Council members David Cohen, Tim Quinn, and Leticia Fraga will be at PSRC to offer a brief overview of Princeton's parking rules and rates. They will answer frequently asked questions about the meters, the kiosks, and the phone app. Attendees will also have a chance to actually try the parking app. Handouts will be provided.
Registration required, no fee.
---

TRANSITION TO RETIREMENT
Friday, September 20 at 3:00 p.m.
This group addresses the many kinds of issues that can arise during the transition to retirement. The group is facilitated by John George, PhD, licensed psychologist, and Dave Roussell, MSEd, MSW, LSW, PSRC Care Coordinator and HomeFriends Coordinator.