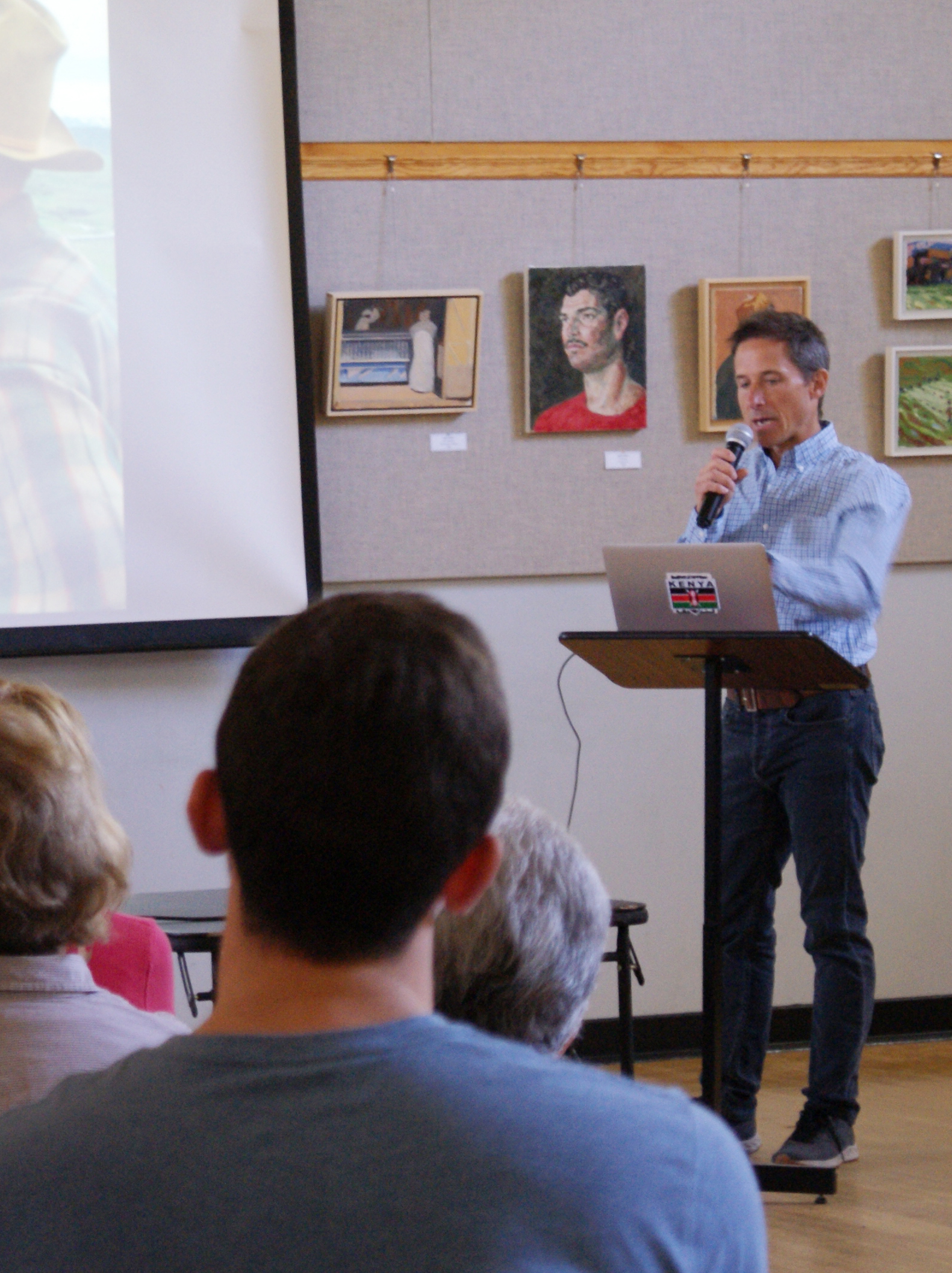 November 18–22
PROGRAM AND HIGHLIGHTS

ROMUS BROADWAY: THROUGH HIS LENS
A Personal Visual History
Monday, November 18 at 10:30 a.m.
Romus Broadway chronicles his experience living in a Princeton that was once segregated and will visit PSRC to share and discuss his version of that history. Mr. Broadway's powerful visual stories express his personal legacy while highlighting the vibrancy of Princeton's black communities past to present day. Come share and celebrate Mr. Broadway's photographic anthology and experience black identity through his lens.
Registration required, no fee.
---
BEREAVEMENT GROUP
Monday, November 18 at 1:00 p.m. (NOTE LOCATION CHANGE)
(Usually meets the third Monday of each month.)
For those who have lost a loved one.
Call Sherri Goldstein 609.819.1226 to attend.
Suzanne Patterson Building
---

FYI SEMINAR — "ANXIETY AND DEPRESSION IN OLDER ADULTS"
Monday, November 18 at 1:00 p.m.
The World Health Organization estimates that world-wide, over 300 million people suffer from depression and 264 million from anxiety disorders, leading to significant losses in health, quality of relationships, and overall functioning. This talk will review common symptoms of depression and anxiety, risk factors for older adults, as well as treatment options and lifestyle factors that have been shown to improve symptoms and support mental health.
Kim Casarona, DSW, LCSW, LCADC is the associate executive director of Trinity Counseling Service. She has over thirty years of clinical experience treating children and adults suffering from anxiety and depression.
Registration required, no fee.
Sponsors: Oasis Senior Advisors & Ovation at Riverwalk
---

TECHNOLOGY LAB
Tuesdays, 1:00-4:00 p.m.
Wednesdays, 1:00-4:00 p.m.
Fridays, 10:00 a.m.-1:00 p.m.
Free help in the Technology Lab with our experienced, patient, expert volunteers. Bring your own device or use ours.
No Fee. Registration encouraged.
---

TED TALKS
Every Tuesday at 10:30 a.m.
First we watch a TED Talk, then we discuss it. Discussions are facilitated by Helen Burton. All are welcome. This month's topics:
November 19—Benjamin Zander: The transformative power of classical music
Sponsors: Artis Senior Living & Capital Health
---

GRANDPARENTING GROUP
Tuesday, November 19 at 1:00 p.m.
(Meets the third Tuesday of the month.) Conversation about the joys and challenges of grandparenting with Lenore Sylvan.
---

ANNUAL HOLIDAY PARTY
Wednesday, December 11, 1:00 p.m.
Ring in the season with holiday merriment!
Join us for a festive buffet while you mingle and jingle with the Ho Ho Ho's and Dave Saltzman on the piano. Vanessa Viscomi of Joyful Sounds will perform holiday songs, both old and new.
Registration opens Wednesday, November 20.