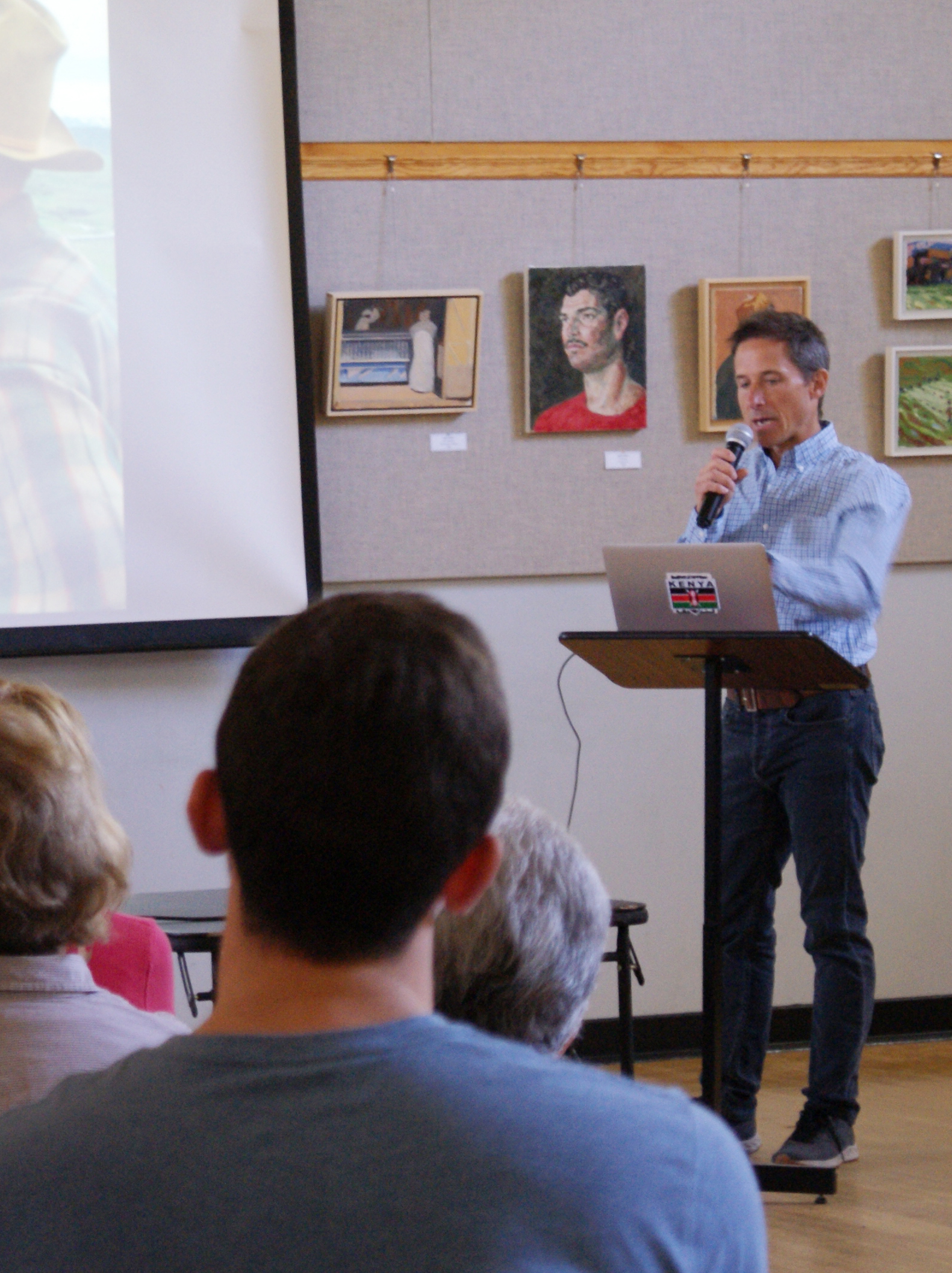 July 16–20th, 2018
PROGRAM HIGHLIGHTS THIS WEEK

BEREAVEMENT GROUP
Monday, July 16th at 1:00 p.m.
(Meets the second Monday of each month.) For those who have lost a loved one Call Sherri Goldstein 609.819.1226 to attend.
Corner House Room 19
---

CHAIR YOGA with Lyn Lilavati Sirota
Tuesdays, 9:30 to 10:30 a.m.
This is a gentle, versatile form of yoga that is adaptable for all skill levels and abilties and for those with balance issues and injuries. Reduce stress, gain flexibility, strength, energy, all at a perfectly slowed pace. Improve overall health and well-being! Fee: $72/residents; $96/non-residents
Suzanne Patterson Building
---

EVERY BODY WALK!
Tuesdays & Thursdays at 10:00 a.m.
This free walking program offers great options for safe walking in beautiful Princeton and the surrounding area. Walking sticks and canes are welcome.
Cosponsored with Progression Physical Therapy
---

TED TALKS
Every Tuesday at 10:30 a.m.
First we watch a TED Talk, then we discuss it. Discussions are facilitated by Helen Burton. All are welcome. This week's topic: July 17 — Hans & Olga Rosling: How not to be ignorant about the world you don't like. For more information, visit TED.com.
---

OPERA FILM FESTIVAL — WOLFGANG AMADEUS MOZART: THE MAGIC FLUTE (IN SWEDISH)
Tuesday, July 17 at 12:30 p.m.
1975 Inmar Bergman film, Swedish Radio Symphony Orchestra with Eric Ericson, conductor Starring: Josef Kostlinger, Hakan Hagegard, Elizabeth Eriksson, Birgit Nordin
Running time: 2 hours, 15 minutes
---

TECHNOLOGY LAB
Tuesdays 1:00-4:00 p.m. Wednesdays 1:30-4:00 p.m. Fridays 10:00 a.m.-12 noon
Free help in the technology lab with our experienced, patient, expert volunteers. Bring your own device or use ours. Just drop in.
---

TECHNOLOGY WORKSHOP — "STREAMING AND STREAMING DEVICES"
Wednesday, July 18, 10:00 a.m.- noon
High quality entertainment is one click away! In this class, we'll explain what streaming is, review the wide array of streaming channels (including "broadcast" and "cable" channels), and talk about streaming devices you can add to your TV. It's time to enjoy Netflix, YouTube, Apple TV, Google Chromecast, Amazon Fire, and more! Class is limited to 8. No fee. Registration required. Instructor: Don Benjamin
This workshop is full but you may call 609.924.7108 to put your name on our wait list.
---

MAT YOGA with Joy Cline-Okoye
Thursdays at 10:00 a.m.
Encourage your body, mind, and spirit to remain healthy and strong. You will feel improved muscle flexibility, stronger joints, deeper relaxation, better focus, and less anxiety. Fee: $72/quarter for residents; $96/non-residents
Suzanne Patterson Building
---

WOMEN IN RETIREMENT — "MANAGING DAILY LIVING WITH ARTHRITIS"
Friday, July 20 at 10:30 a.m.
Dr. Sanjina Prabhakaran, a board certified, fellowship trained rheumatologist from Capital Health-Rheumatology Specialists, will speak about the different types of arthritis that can occur in adults, symptoms, and how to manage the condition in everyday life. All are welcome.
---

FYI SEMINAR — "COMMON SHOULDER INJURIES WITH GOLF & TENNIS"
Friday, July 20 at 1:00 p.m.
Regardless of your age and activity level, shoulder injuries can be debilitating. Join Scott J. Curtis, DO, board certified in internal medicine and fellowship trained in sports medicine, and Chris Blessing, MPT, OCS, CSCS, and MS in exercise physiology with Princeton Medical Center, to learn more about the diagnosis, treatment and prevention of common orthopedic ailments specific to golf and tennis. Chris will also demonstrate exercises to protect and strengthen the shoulder.
Sponsor: Penn Medicine Princeton
---

TRANSITION TO RETIREMENT
Friday, July 20 at 3:00 p.m.
This group addresses the many kinds of issues that can arise during the transition to retirement. The group is facilitated by John George, PhD, licensed psychologist, and Dave Roussell, MSEd, MSW, LSW, PSRC Care Coordinator and HomeFriends Coordinator.
This group is on hiatus during the month of August.