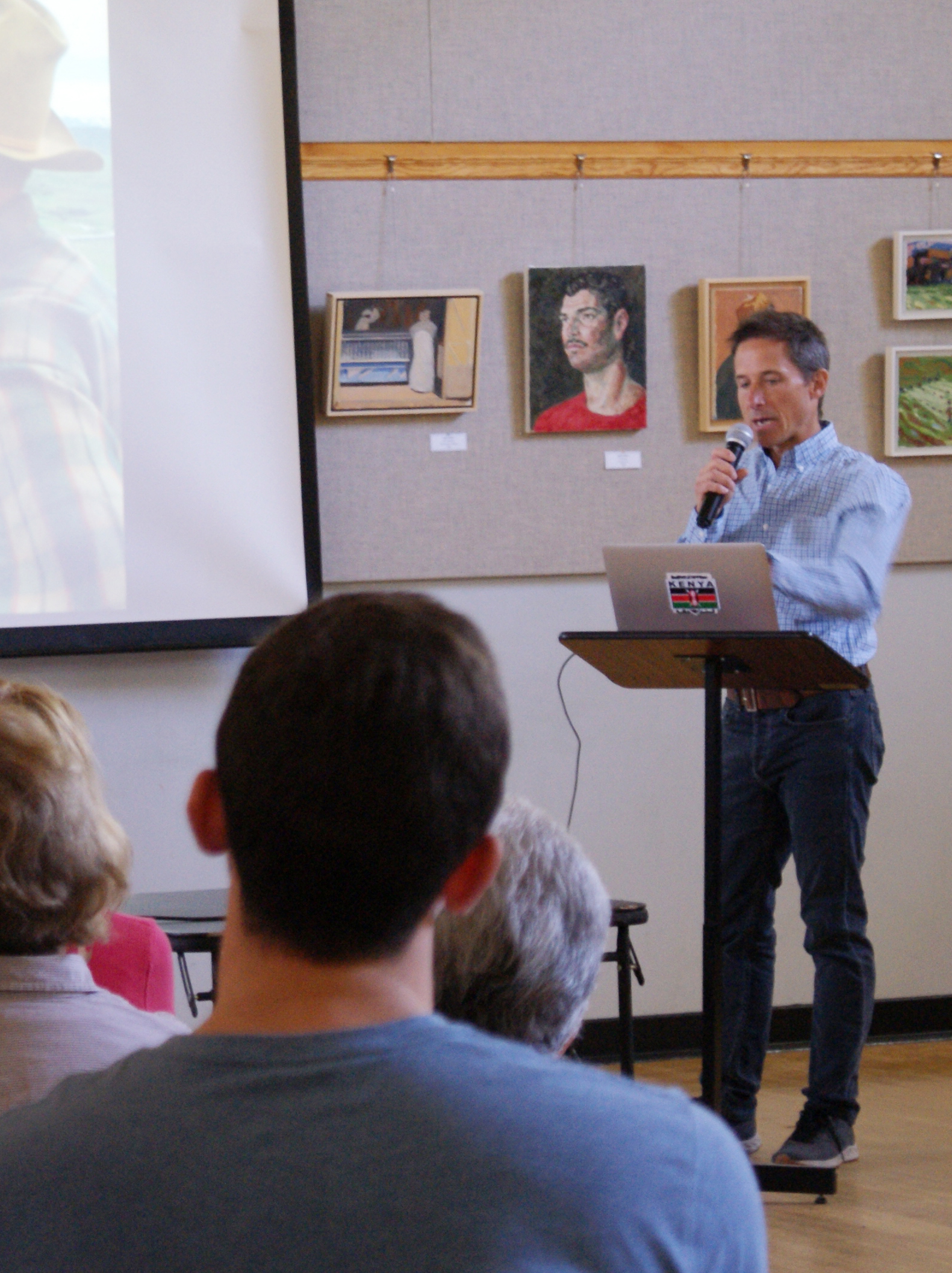 November 12–16th, 2018
PROGRAM AND HIGHLIGHTS

FALL CONFERENCE
SECURING YOUR FUTURE — Home, Legal, Financial
Monday, November 12, 8:30 a.m.–1:00 p.m.
• How Tax Changes Can Affect Your Financial Plan
• Estate Planning for the Second Half of Life
• Home: Adapt It and Love It
• Real Estate: To Sell or Not to Sell
• Downsizing: From Chaos to Calm
• Maximizing Your Homecare Dollars
Register online or by phone at 609.924.7108. Suggested donation $10 per person.
---

TED TALKS
Every Tuesday at 10:30 a.m.
First we watch a TED Talk, then we discuss it. Discussions are facilitated by Helen Burton. All are welcome. This week's topic:
November 13 — Wolfgang Kessling: How to air condition outdoor spaces
---

NEXT CHAPTER: WIDOWS & WIDOWERS GROUP
Tuesday, November 13 at 10:30 a.m.
(Meets the second and fourth Tuesdays of the month) Next Chapter is for men and women that have moved through the early stages of grief, after losing a spouse, and are starting to feel ready to engage with people and activities.
---

TECHNOLOGY LAB — NEW HOURS!
Tuesdays, 1:00-4:00 p.m.
Wednesdays, 1:00-4:00 p.m.
Fridays, 10:00 a.m.-1:00 p.m.
Free help in the technology lab with our experienced, patient, expert volunteers. Bring your own device or use ours. Just drop in.
---

HOLIDAY CARD CRAFTING
Wednesday, November 14, 10:30–11:30 a.m.
Here's an opportunity to get into the holiday spirit and wow friends and family. Alicia Vincelette is offering a class to learn the basics of greeting cardmaking using stamped images, dry embossing, folding techniques, and different coloring mediums. Supplies included. No experience required so give it a try! Fee: $7.00. Registration required; 10 registrant minimum. (If fewer than 10 people register we will notify you and issue a refund.)
---

WOMEN IN RETIREMENT — "NEW JERSEY FACTS AND FIRSTS"
Friday, November 16 at 10:30 a.m.
Please join us for an interesting presentation from Eve Mandel, Director of Program and Visitor Services at the Historical Society of Princeton. Eve's talk highlights the Lenape Indians and early European settlers, the development of cities and suburbs, as well as technology and inventions. With a look at five tourism regions, participants will be inspired to visit cultural landmarks and environmental locations throughout the state. This fun and interactive presentation concludes with audience participation to identify N.J. facts, symbols, and local celebrities. All are welcome.
---

FYI SEMINAR — "BEATING THE HOLIDAY BLUES"
Friday, November 16 at 1:00 p.m.
The holiday blues are a problem for both older adults and their adult children. In older adults it causes overwhelming feelings which can lead to self-isolating behaviors of depression or escalating behaviors of anxiety. Join Christopher Kellogg of NightingaleNJ who will offer attendees the tools and techniques to manage the holiday blues for themselves or for their friends and family.
Sponsor: NightingaleNJ Eldercare Navigators
---

TRANSITION TO RETIREMENT
Friday, November 16 at 3:00 p.m.
This group addresses the many kinds of issues that can arise during the transition to retirement. The group is facilitated by John George, PhD, licensed psychologist, and Dave Roussell, MSEd, MSW, LSW, PSRC Care Coordinator and HomeFriends Coordinator.
---

TECH WORKSHOP: iPHONE BASICS 2
Monday, November 19 at 10:00 a.m.
This workshop will provide advanced information on the operating system of the iPhone. Participants should already have mastered basic settings, phone calls, texting, installing apps, contacts, and basic use of the camera. (NOTE: This class does not cover Android phones, such as Samsung, LG, or Motorola). Registration required. No fee. Class limit: 10.
Instructor: Evelyn Sasmor